A Hoopa man charged with murdering his sister has been committed to a state mental hospital for treatment.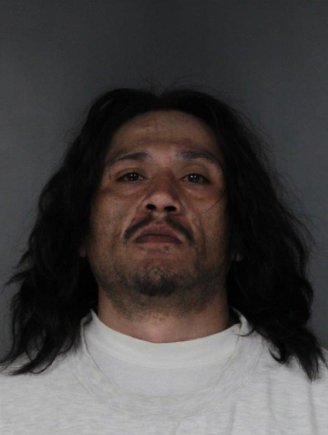 This morning Judge Dale Reinholtsen ordered that Antone Richard Aubrey IV be transported to a state hospital to receive "competency training." The judge also agreed that Aubrey, given the seriousness of his alleged crime, can be given anti-psychotic medication against his will.
Aubrey, 30, is accused of shooting 33-year-old Angel Louise Aubrey to death on Feb. 17 behind the gas station and mini-mart in downtown Hoopa. Angel Aubrey was a single mother of five.
Last month a psychiatrist who evaluated Antone Aubrey found he was mentally incompetent to stand trial. Criminal proceedings against him were suspended at that time. Should his mental competency be restored, he will again face charges of murder, being a felon in possession of a firearm and using a gun to kill a person. Those charges would mean life in prison if he was convicted.
Deputy District Attorney Candace Myers was in court today for the prosecution, with Deputy Conflict Counsel Jennie Stepanian representing Aubrey.
A hearing was set for June 6 to confirm that Aubrey has been transported from Humboldt County Correctional Facility to the state hospital.
PREVIOUSLY: