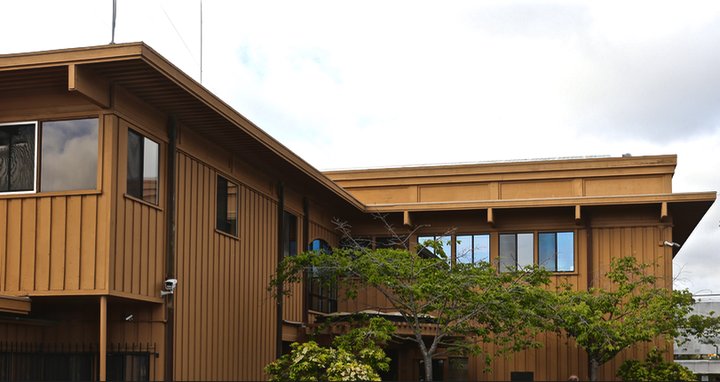 From the City of Arcata:
The City of Arcata is currently in the process of recruiting a new Chief of Police, and is encouraging the public to share input on what qualifications the City should consider when narrowing down potential candidates.

On Wednesday, May 30, the City of Arcata will be hosting a public forum where community members will have the opportunity to discuss what type of candidates should be sought to lead Arcata's Police Department. The forum will be hosted by the City of Arcata and by Joel Bryden who is a Vice President at Bob Murray & Associates, the national recruiting firm the City has hired to help conduct the search. Mr. Bryden has over 30 years of local government experience, and recently retired as the Chief of Police in Walnut Creek, CA. He will be present at the forum to explain the recruitment process and gather community feedback.

"Public input is crucial to selecting the best individual to lead Arcata's Police Department. I encourage all interested residents to attend the upcoming forum to share their thoughts on the characteristics and professional background they feel are most important when selecting a new Chief," said Arcata City Manager Karen Diemer.


In addition, the City is currently completing a full law enforcement background check on the top candidate for an Interim Chief of Police, and expects to have an Interim Chief in place by June. Lieutenant Bart Silvers, who has served the Arcata Police Department for 16 years, is now serving as Acting Chief of Police until an Interim Chief is named. The Interim Chief will serve until a new permanent Chief of Police is hired.

The public forum regarding Arcata's new permanent Police Chief will take place on Wednesday, May 30 at 6:30 p.m. in City Council Chamber at City Hall, located at 736 F Street in Arcata. All interested community members are encouraged to attend. For more information, call 707-822-5953.

About Bob Murray & Associates - Bob Murray & Associates brings a personal approach to providing quality executive recruitment services. Our clients include cities, counties, and special districts, both large and small. Our experience includes working with the cities of San Francisco, Los Angeles, Long Beach, Fresno, Sacramento, and San Diego, CA; Eugene, Salem, and Portland, OR; Seattle, WA; San Antonio, TX; New Orleans, LA; Greenville, SC; Norfolk, VA; Jupiter and Miami Beach, FL; and Washington, DC. Counties we have assisted include Orange County, Monterey County, and Marin County, CA; Clackamas County and Washington County, OR; Fulton County, Orange County and Lowndes County, GA; Arlington County, VA; and Bay County, FL. We have also assisted a number of special districts and professional organizations including the Bay Area Air Quality Management District, the Arizona Municipal Water Users Association and the California State Association of Counties. For more information, visit bobmurrayassoc.com.