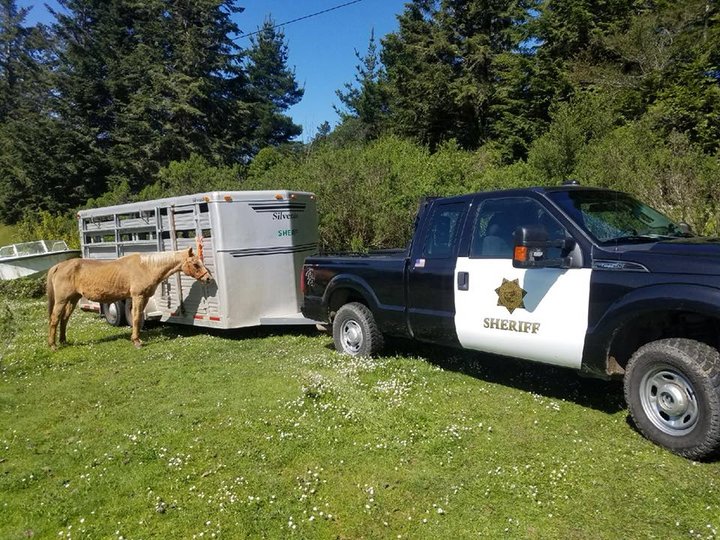 Where does Abby go? Humboldt County Sheriff's Office press release:
This morning our Livestock Deputy rescued Abby, an 18 year old Palomino Mare, who was abandoned in the area of the 500 block of Tompkins Hill Road in Fortuna. We don't know who Abby's owner is, but she is now in good hands. Abby was evaluated by our vet and taken to the Sheriff's farm to get healthy.

If you have information related to Abby's case, please contact our Livestock Deputy at (707) 445-7251.