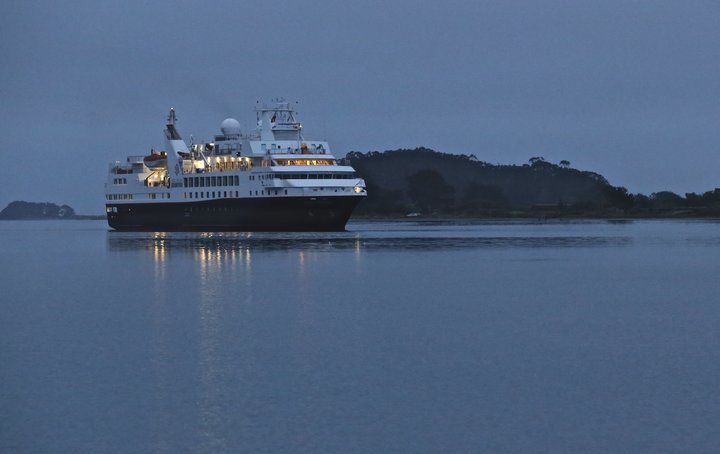 PREVIOUSLY: Cruise-a-Palooza 2018: A Cruise Ship Will Soon Unleash a Swarm of Out-of-Towners and Their Sweet-Sweet Coin Upon Humboldt County
UPDATE: Bon Voyage!

###
Still dark, a towering, luxury cruise liner creeps into Humboldt Bay as a group of Humboldt socialites, tour guides and sea dogs gather around Schneider Dock.
The sun begins to climb over the Humboldt Hills, and the smell of ocean salt and continental breakfast fills the air as dock workers tie the ship off and the gangplank is lowered into place.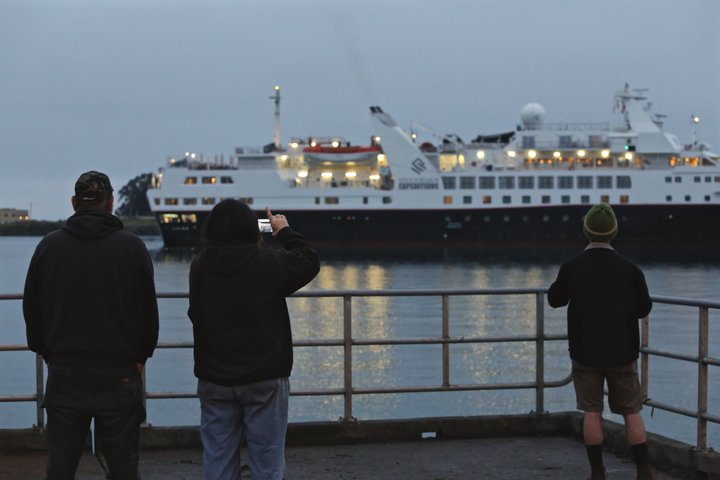 A chime comes over the intercom and half-naked tourists poke out from behind their bedroom curtains as the crew of the Silver Explorer welcomes its guests to Humboldt County, USA.
"We hope you have a fantastic time here in Eureka," the intercom voice says.
Then, for the first time since 2012, tourists stepped off of a cruise ship and into the remote forest village of Eureka.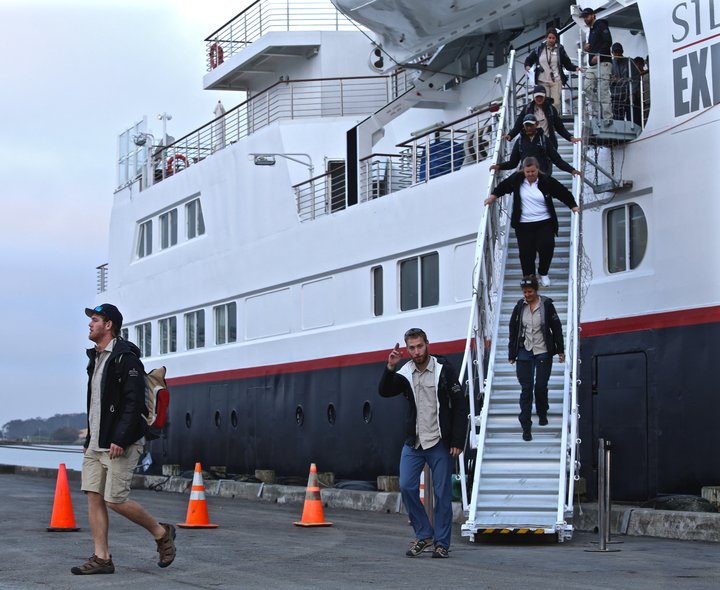 "Cruise ships had been coming in here for a while and then in 2012 it just kind of died," former Eureka City Councilman and long-time cruise-ship advocate Chet Albin told the Outpost this morning. "I got on the City Council in 2014 and I asked the question: 'How come we don't have cruise ships?' And so we started coordinating and making contacts with different cruise lines."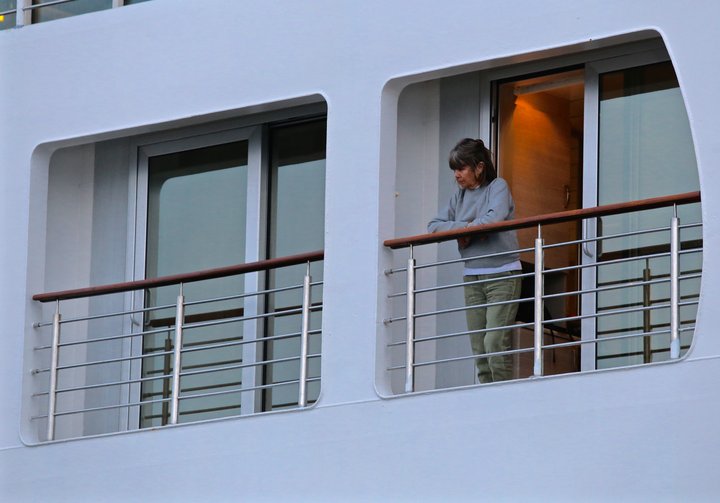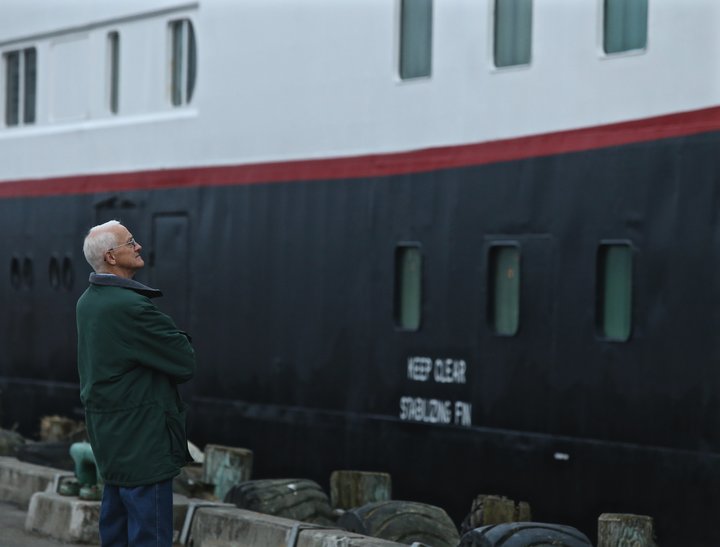 Then after years of City Council presentations, Board of Supervisor meetings, Rotary Club discussions and cruise company hobnobbery, Albin and a number of other people from various local agencies were able to woo the Silver Explorer to our shores.
"This was the first ship itinerary we were able to get on after all these years," Albin said. "It's fabulous. Then once the word gets out with the rest of the cruise industry that we've done a good job and that Eureka is a place that can handle this, then here they'll come."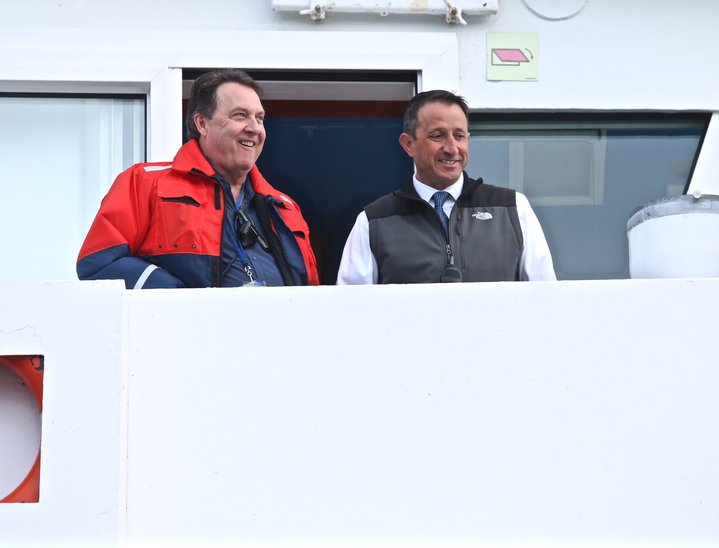 Humboldt Bay bar pilots John Powell and Tim Petrusha guide 'er in.
Tourists are still currently disembarking from the ship, but several groups have already boarded their tour buses and are traveling to various destinations like the Arcata Marsh, the Trees of Mystery and Avenue of the Giants.
We will continue to post updates throughout the day as Humboldt interacts with its new cruise ship guests.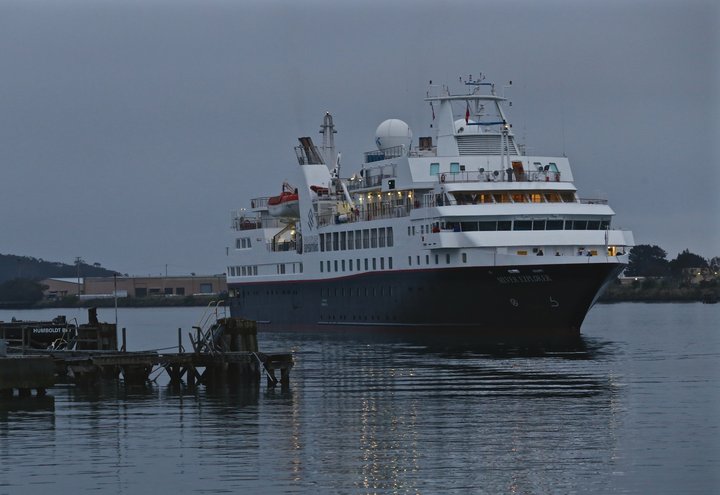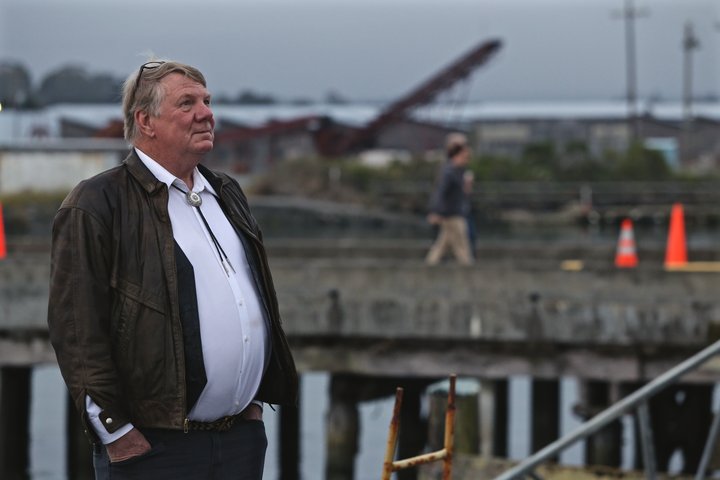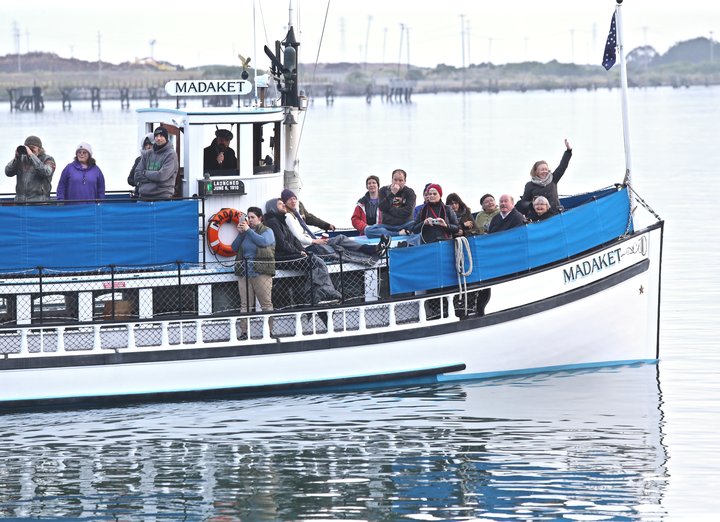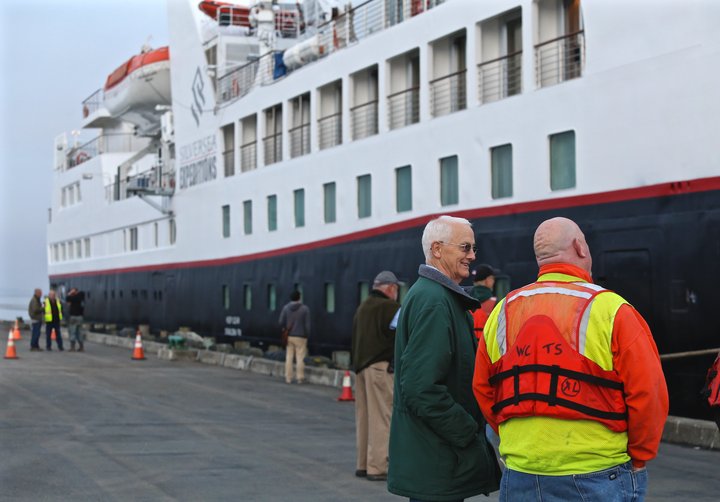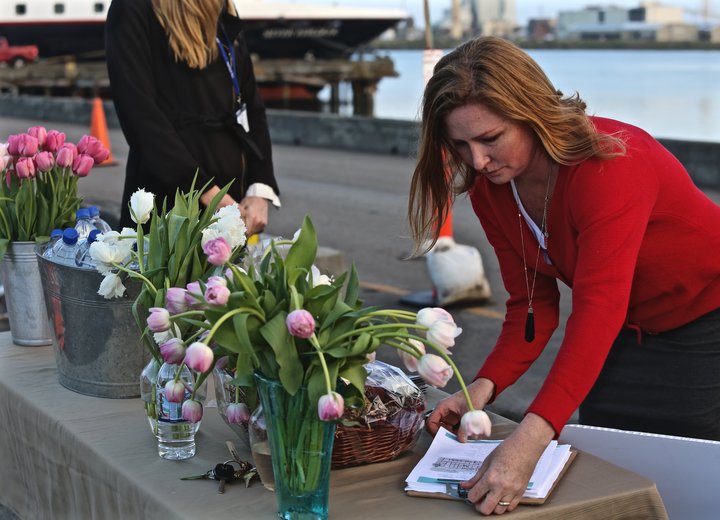 Eureka Visitor Center's Alanna Powell prepares for the hordes.