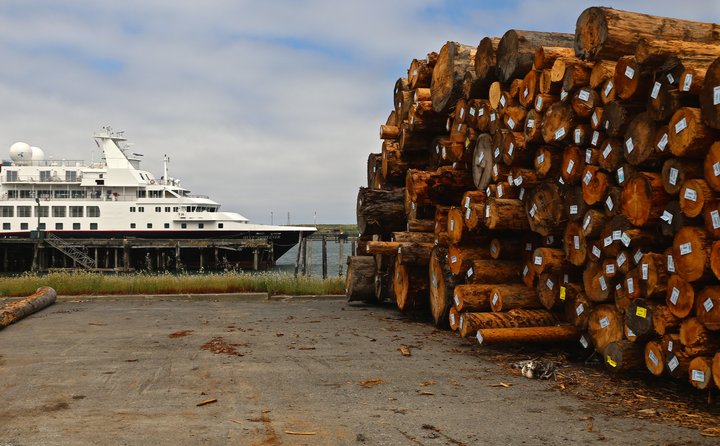 SEE ALSO: The Silver Explorer Arrives in Eureka!
While tourists ventured out into Humboldt County today, Humboldt County ventured in to explore the exotic cruise ship that spent the day docked in our local waters.

A who's who of Eureka politics was invited onto the Silver Explorer this afternoon, where they sipped flutes of champagne and chatted with Captain Margrith Ettlin — the first woman captain to pilot a deep-draft vessel into Humboldt Bay.
Humboldt Bay Harbor District Executive Director Larry Oetker exchanged plaques with Ettlin in honor of the ship's first voyage to Eureka, while City Council member Kim Bergel gave the captain a gift basket of Humboldt goodies.
Eureka City Councilmember Kim Bergel Facebook lived her entire tour of the boat. See more video on her Facebook page.
"Thank you everybody for welcoming us to your beautiful port," Ettlin told the group huddled around the ship's Panorama Lounge. "We plan to come back."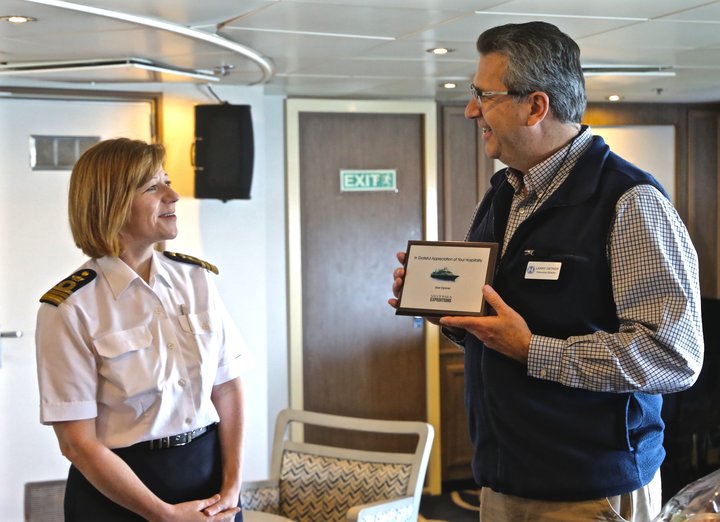 The champagne and fancy finger-food soirée was followed by a tour of the ship's restaurant, gym, jacuzzi deck, library, control room, theatre and suites.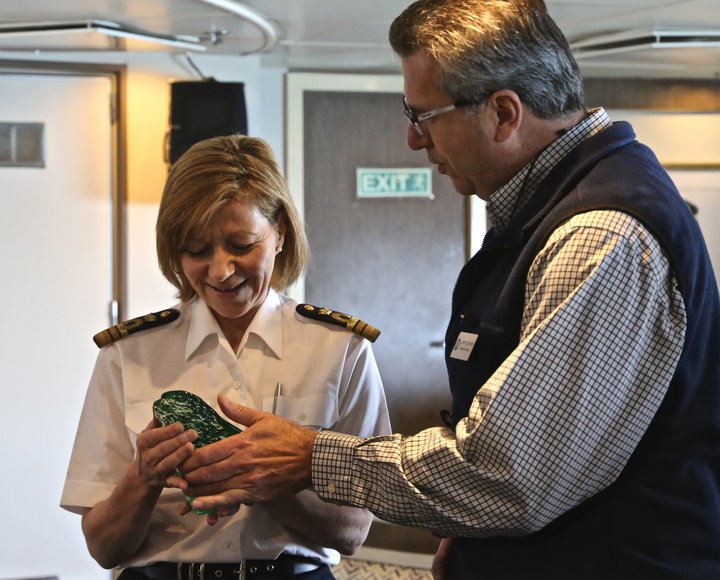 After the tour, the local government officials met with some of the ship's passengers and chatted with them over free samples of local chocolate, oysters and booze. Like tourists Stephen Huntington and Trevor Ngo of San Jose, who took the walking historical tour of Old Town.
"It was very fun," Huntington said. "I'm going to update my feedback form this afternoon, and what I'm going to put on it is 'more time in Eureka.'"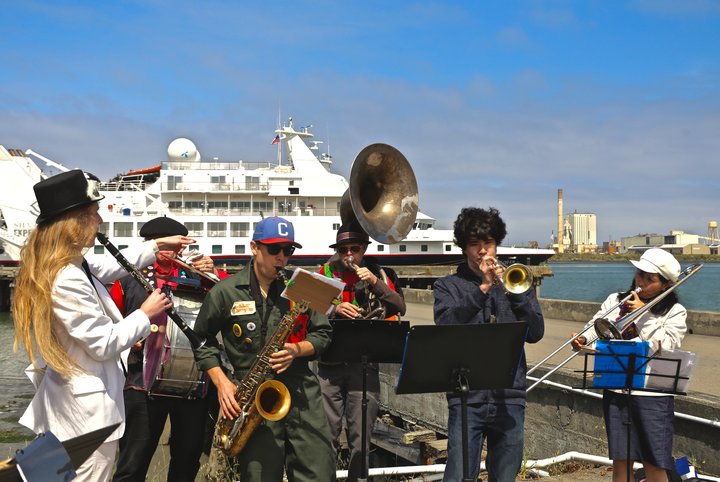 Others, like Lee Caplan of St. Louis, Mo, took in the local culture by visiting the Sequoia Park Zoo.
"It was wonderful, the zoo was very cool," Caplan said. "This welcoming that you guys put on really made the trip, to be honest. It has a really small-town feel to it that is very welcoming and really cool."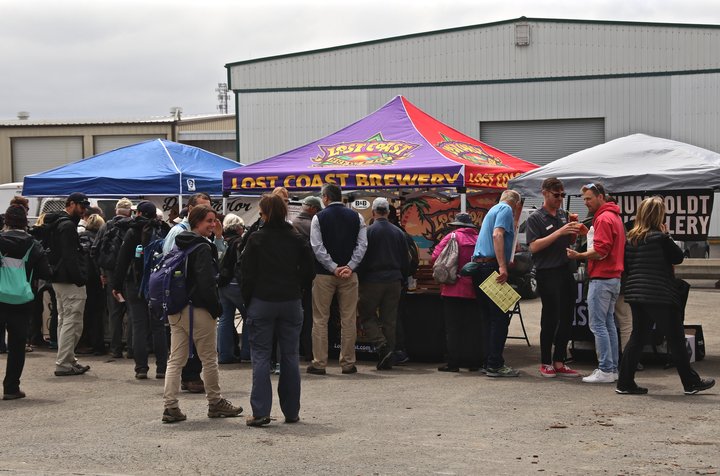 Free Humboldt stuff.
The trip was a second coming for tourist Catherine Addé, who first visited the Humboldt redwoods when she was five years old.
"I went on the Redwoods tour of Avenue of the Giants," Addé said. "I went camping here when I was a child, but I didn't really remember the redwoods, I just remembered the trees were big. It exceeded my expectations: fabulous, beautiful, fantastic redwoods."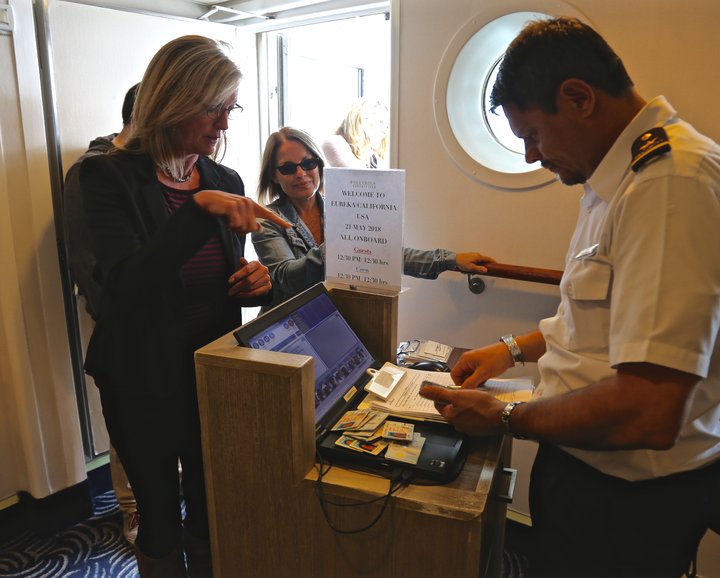 After their various expeditions, the passengers boarded the ship around 1 p.m. And as of 2 p.m., the ship has officially exited Humboldt Bay and is on its way to San Francisco for the final leg of its journey.
Au revoir, Silver Explorer. Au revoir.
Video of the Cruise Ship exiting Humboldt Bay by Rich Formica.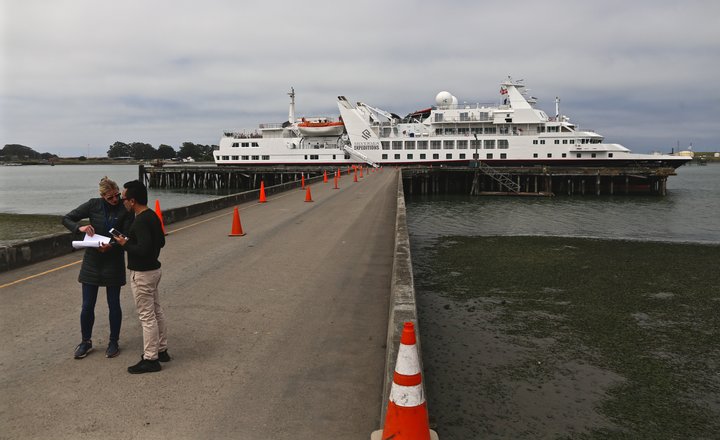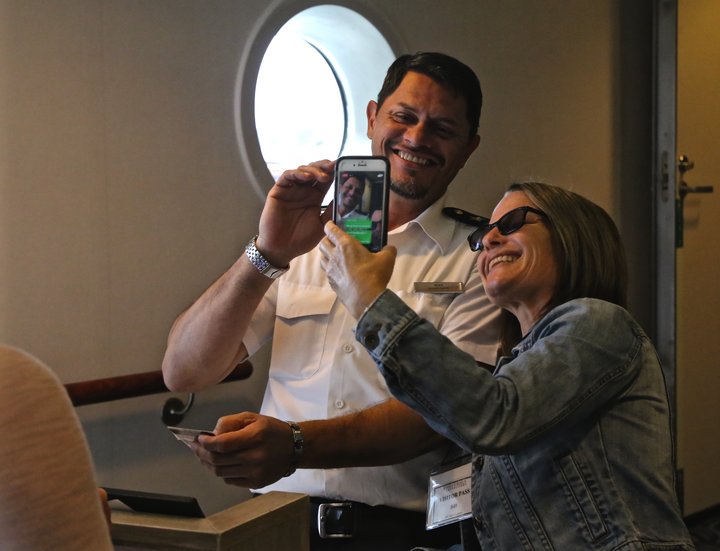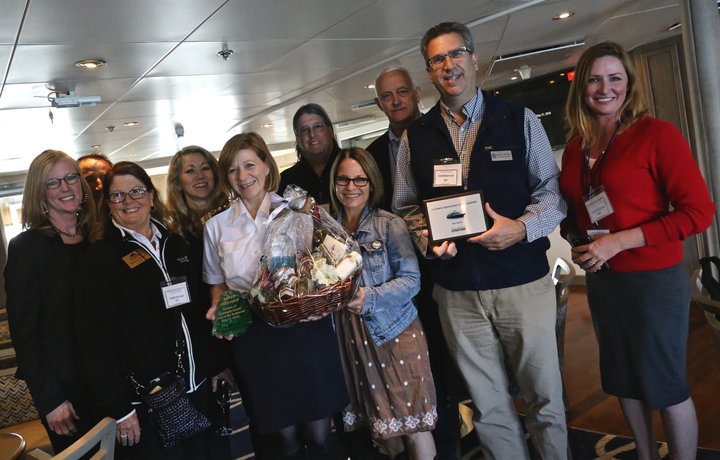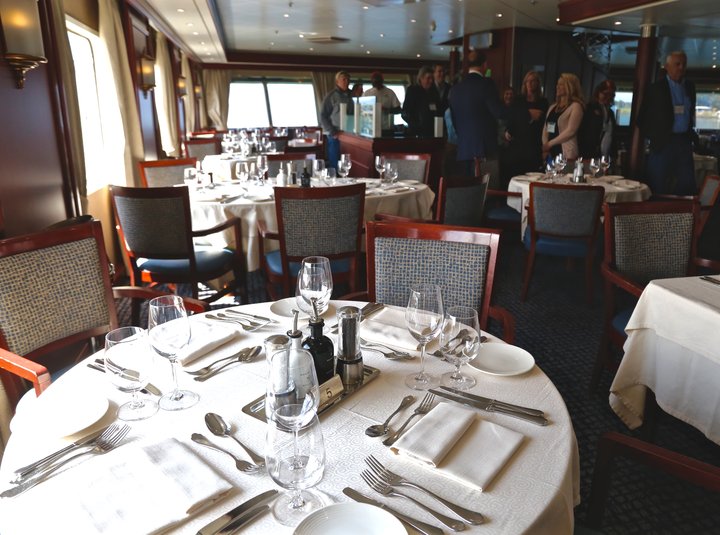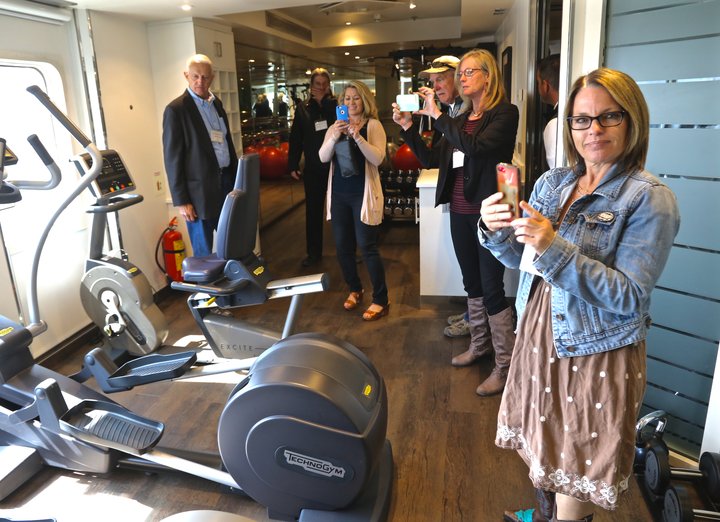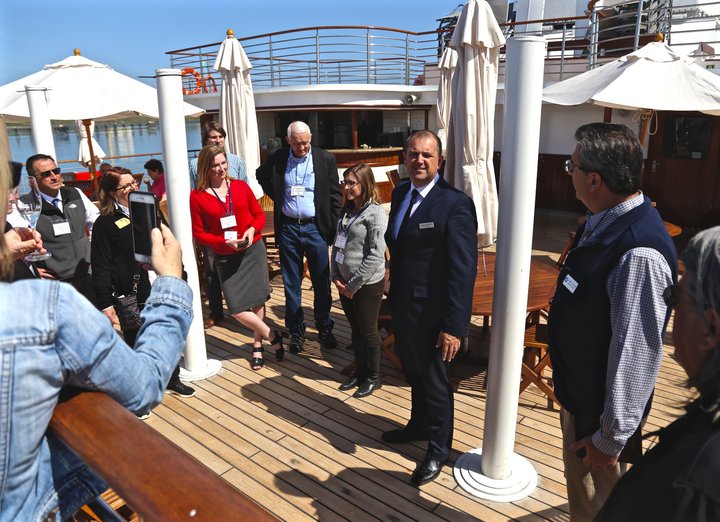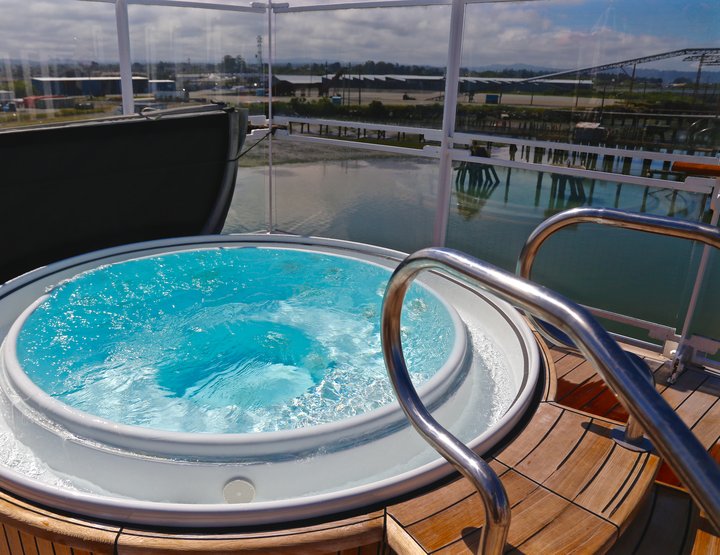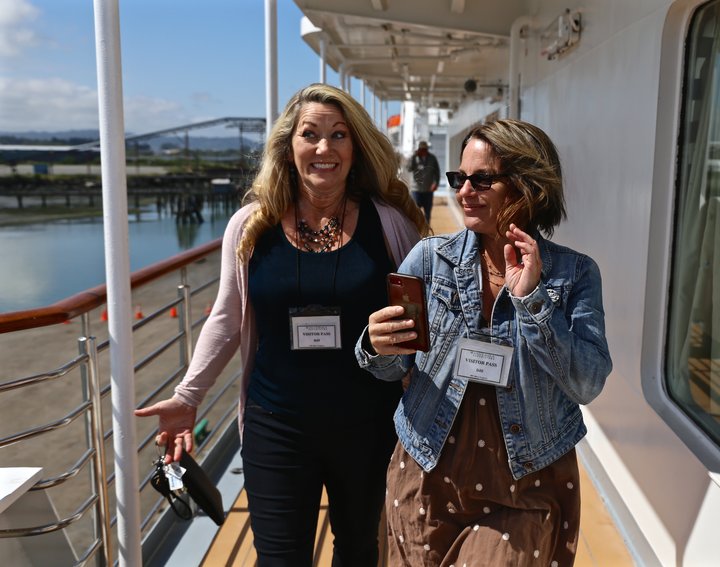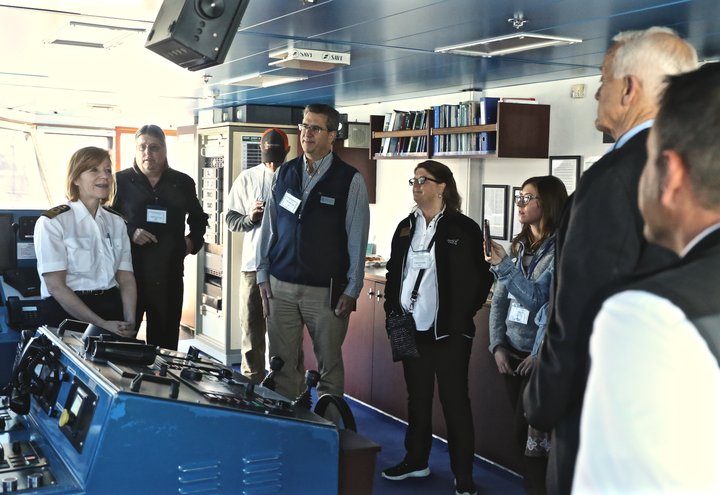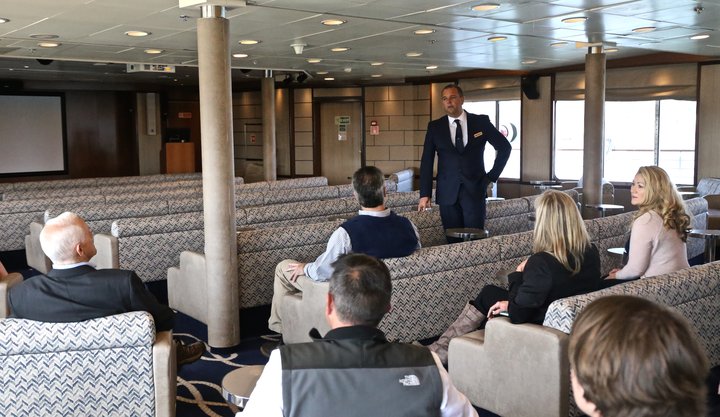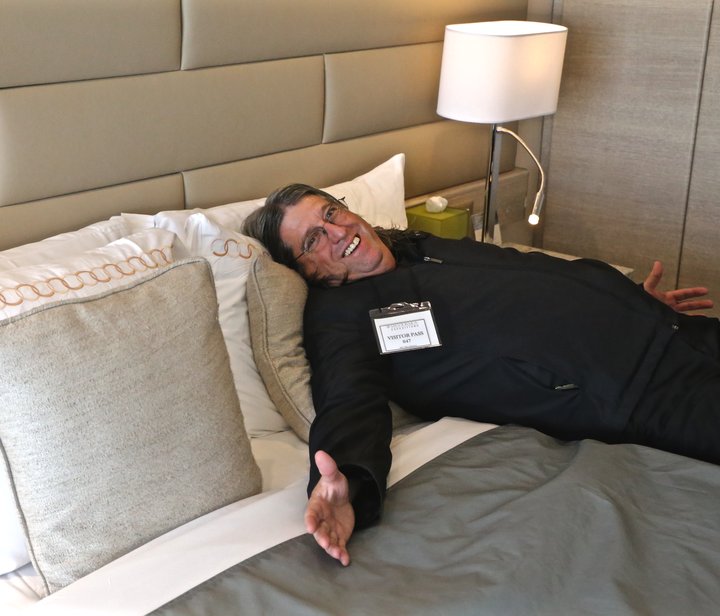 Comfy, comfy beds.