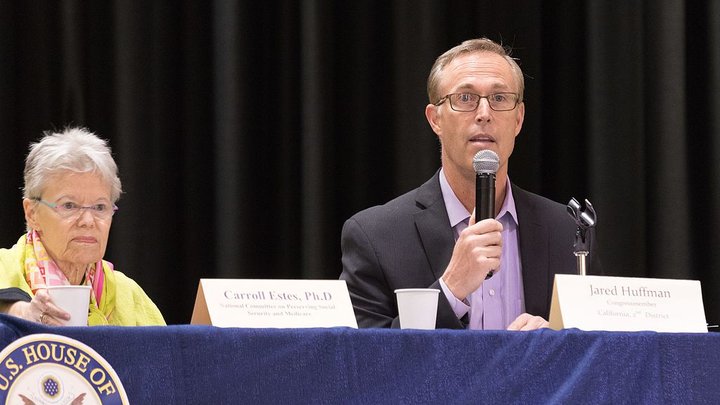 It is time, once again, for "DC Update." Rep. Jared Huffman — Humboldt's Congressman — has returned to the airwaves of LoCO sister station KLGE-FM ("The Lounge") to talk with DJ Larry Trask.
Much Congressional chicanery this week! Huffman and Trask talk about:
The demise of the most recent Farm Bill, and how that's tied to intra-Republican squabbling and Speaker Paul Ryan's weakening grip on the caucus.
Two new parliamentary maneuvers attempting to force House votes on DACA and net neutrality.
An odd bipartisan coalition forming around prison reform (and against prison reform) which should be coming up for a vote this week.
What's happening, from his point of view, with the process around the future of the Eel River dams and the Potter Valley project.
Also: Huffman thinks Houston Rockets sux.
Listen below: