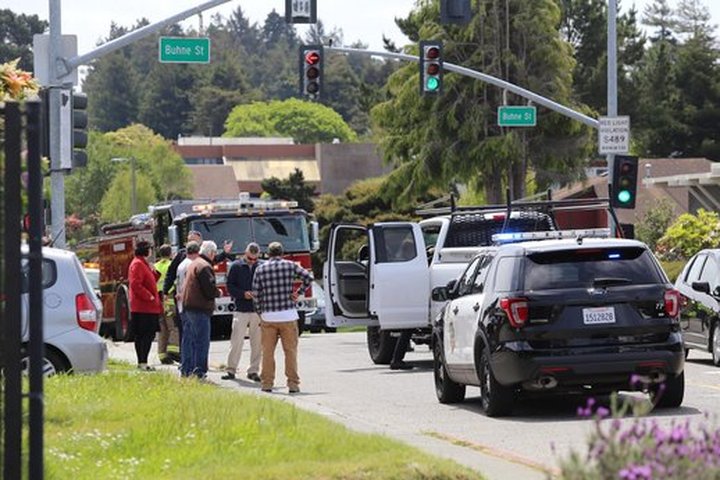 PREVIOUSLY: Apparent Stabbing Victim Crashes Truck on Harrison Near Hospital; Eureka Police Investigating
Eureka Police Department press release:

On May 4, 2018 at approximately 12:42 am, Officers with the Eureka Police Department responded to the intersection of Buhne and Harrison for an unknown injury traffic collision.

Upon their arrival, officers discovered a single vehicle in the intersection. The driver was contacted and he was found to have what appeared to be stab wounds to his torso. The driver was transported to St Joseph hospital by City Ambulance, where he received treatment for his injuries. Detectives were notified and responded to the scene.

Based on the investigation to this point, it appears the driver had been in an altercation with unknown suspect(s) at a local motel. As a result of this altercation, he was stabbed. The driver was attempting to transport himself to the hospital when he was involved in the collision.

This is an ongoing investigation and updates shall be released when they become available. Anyone with information regarding this incident is urged to contact Detective Richard Bise at (707) 441-4109.