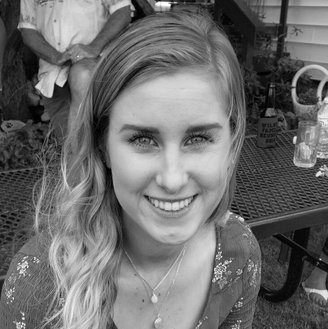 Joia Mae Simpson
August 9, 1999-November 1, 2018
Joia left this world too early, in a tragic accident in the early morning of November 1st. Born at home, Joia was a bubbly, energetic child who touched people with her bright spirit. A mischievous sprite as a young being, Joia could bend the world to her will with a smile and giggle. She loved to run, play with dolls, and had a favorite stuffed monkey named Chocolate Peanut. She began playing sports at a young age, demonstrating exceptional speed, agility and coordination. Soccer and basketball were her favorite sports. She played on many youth sports teams and made many lasting friends through these experiences. She played on the Mad River Under 10 soccer team that won the 2009 Association Cup State Championship, a significant accomplishment for a team from Humboldt County.
Travelling sports teams provided many opportunities for family and team bonding, and allowed her to visit just about every shopping mall in the north state. Many trophies and medals were earned during Joia's youth athletic career. As Joia matured, her interests shifted away from team sports; she danced, cheered and golfed while at Arcata High. Joia took pride in how she presented herself to the world, loved fashion, and was a sharp dresser. She was a charter member of the selfie generation. She was a loyal friend, with a kind and caring heart.
Joia was fiercely independent and confident. She knew what she wanted, and she knew how to get it. She held her people accountable and taught us what it means to be present. Persuasion may have been her greatest skill. She was emphatic that she would follow in her siblings' footsteps, spread her wings, and go to college far from home. She chose the University of St. Thomas, in St. Paul, Minnesota, which was a perfect environment for her — warm, loving, supportive. Joia will be dearly missed by her family, friends, and community.
Rest in peace, Joia Bean.
Joia is survived by her parents, Gary Simpson and Janette Wilson, brother Wylan and sister Autumn; Great Grandmother Edith Wilson and Grandparents Richard and Karen Wilson. Joia was blessed with a large loving family that includes aunts, uncles, and cousins (second aunts, second uncles and second cousins), who reside in Bayside, Dallas, Philadelphia, Gridley, IL, Oceanside, Santa Fe, Orinda, Hilo, Poway and Olympia. A Celebration of Life for Joia will be held at the Bayside Grange and Community Hall on Friday, November 16 at 3 p.m. All are welcome. In lieu of flowers, donations can be made to the Joia Simpson Scholarship Fund ~ Umpqua Bank, Arcata, CA.
No media please.
###
The obituary above was submitted by Joia Simpson's family. The Lost Coast Outpost runs obituaries of Humboldt County residents at no charge. See guidelines here.