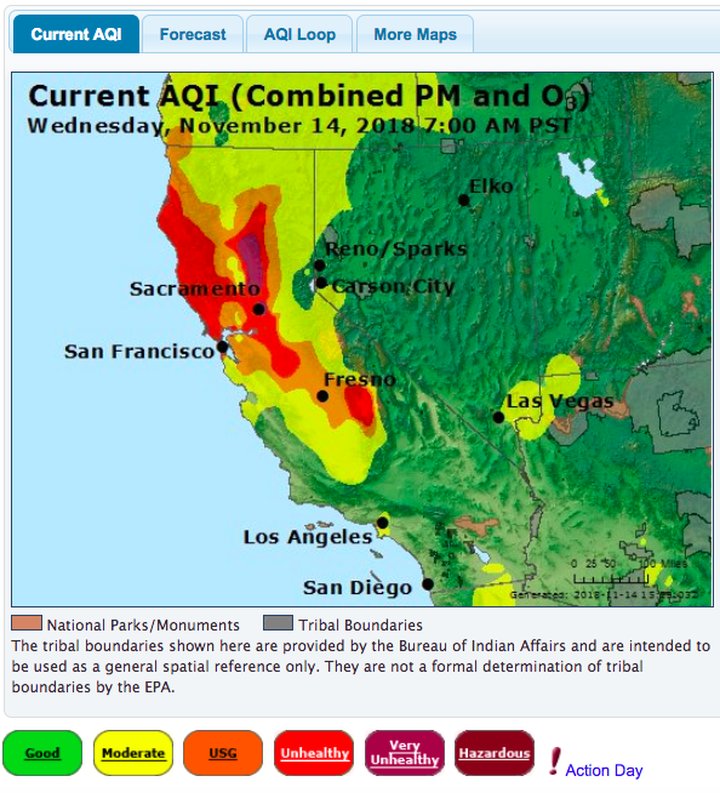 Smoke from the devastating Camp Fire spread north and west overnight, blanketing the Northern California coast with unhealthy, particulate-filled air all the way from San Francisco to Trinidad Head, according to maps from the Environmental Protection Agency.
The current conditions, as of the time of this post, show the entire Humboldt Bay region and Southern Humboldt in the "unhealthy" zone. The EPA warns:
People with heart or lung disease, older adults, and children should avoid prolonged or heavy exertion. Everyone else should reduce prolonged or heavy exertion.
Today's forecast shows conditions improving throughout the county, though SoHum and the east county regions will remain "unhealthy for sensitive groups," meaning people with heart and lung disease, seniors and kids are at greater risk.