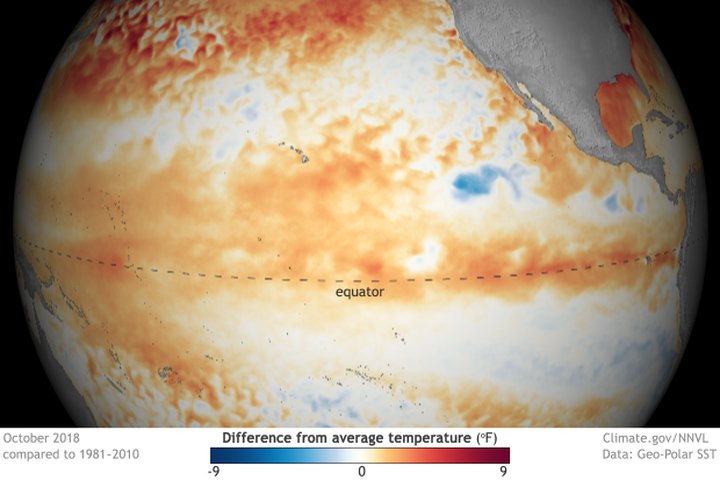 Meteorologists are forecasting an El Niño for the Pacific Northwest this winter.

The National Oceanic and Atmospheric Administration reports that there's an 80 percent chance of a weak El Niño occurring. However, meteorologist Alex Dodd of Eureka's National Weather Service office said that it's unclear how the change in weather may affect Humboldt County.
"The projected El Niño forecast for the winter is expected to be pretty weak, and historically speaking, El Niño doesn't mean as much [for Humboldt] as it does for southern and Central California," Dodd told the Outpost. "Up here it's kind of a toss-up. Some years it means we get more rain, other years it doesn't."
Dodd also added that an El Niño typically means warmer temperatures for Humboldt County, while more northern areas like Washington state receive even warmer and especially dry weather.
"We're kind of stuck in between," he said. "A little bit above normal in temperature and around normal for precipitation. That's sort of what all the bets are being placed on right now."
Dodd said that if Humboldt is affected by El Niño weather, it won't be noticeable until sometime between January and March. While it's still unclear how the El Niño would affect our area, Humboldt's immediate forecast calls for rain.
"Sometime by the end of next week," Dodd said. "Certainly heading into the weekend, we should start to see some rain working its way in."