PREVIOUSLY:
###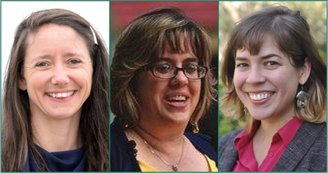 The Humboldt County Elections office just released the first of its series of planned post-elections updates. The office has counted 8,722 of the 24,000+ votes that remained uncounted on Election Night, and for the most part results are unchanged.
Backers of Eureka's Measure I sales tax have perhaps a little more reason to hold out hope, and it looks like there's a chance that Eureka First Ward candidate Leslie Castellano might end up with a majority rather than a mere plurality of votes, as her colleagues Kim Bergel and Natalie Arroyo seem certain to do.
Shocker in Trinidad, though! At the end of election night, incumbent councilmember Susan Rotwein was leading the field of six candidates for three open seats, with 22.54 percent of the vote. In this new update, Rotwein has fallen out of the money entirely — in fourth place with 19.56 percent.
EUREKA MAYOR
COSTANTINE

1,996

30.00%

MESSNER
1,606


24.14%

SEAMAN

3,009

45.22%
EUREKA WARD 1
BROOKS
85

11.11%
CASTELLANO
375

49.02%
LAMB
116

15.16%
MANTOVA
188

24.58%
EUREKA WARD 3
ARROYO
955

50.93%
BRESLIN
328

17.49%
FULLERTON
590

31.47%
EUREKA WARD 5
BERGEL
792
61.63%
BONINO
489
38.05%
HARBOR DISTRICT
BRADY
2,367
37.49%
MARKS
3,934
62.32%
MEASURE I
(EUREKA SALES TAX)

(2/3 vote required)

YES
4,297

63.16%
NO
2,506

36.84%
MEASURE K
(SANCTUARY)
YES
19,359
52.69%
NO
17,385

47.31%
MEASURE M
(MCKINLEY STATUE)
YES
1,793
37.57%
NO
2,980

62.43%
MEASURE O
(COUNTY SALES TAX)
YES
27,071

72.73%
NO
10,148

27.27%