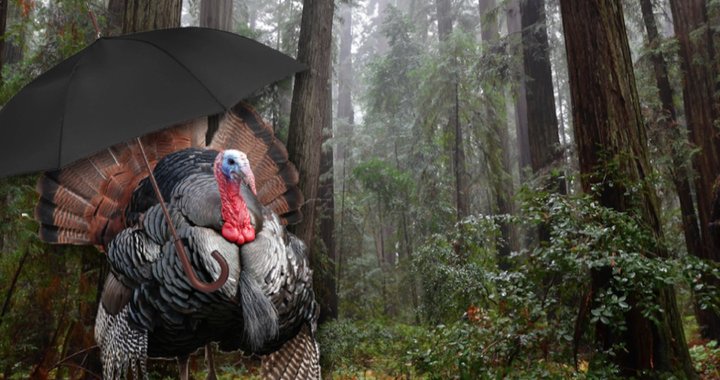 Here's something to be thankful for. A big ol' storm is about to dump buckets on the northern part of our burning, smoky state, from the interior to the coast. Hoo, that's going to smell good.
According to our trusted friends at the Eureka arm of the National Weather Service, the North Coast can expect periods of heavy rain on Thanksgiving and on into Friday. And when they sell "heavy," they really mean it. Here's some pregame analysis courtesy NWS:
Could we record the heaviest rainfall on Thanksgiving Day in Eureka since 1950? It's possible!

The current forecast calls for around an inch of rain on Woodley Island in Eureka, California. Since 1950 the heaviest rain on Thanksgiving Day occurred in 1960 with 1.16" recorded in Eureka.
Your turkey day will not be dry. Enjoy.