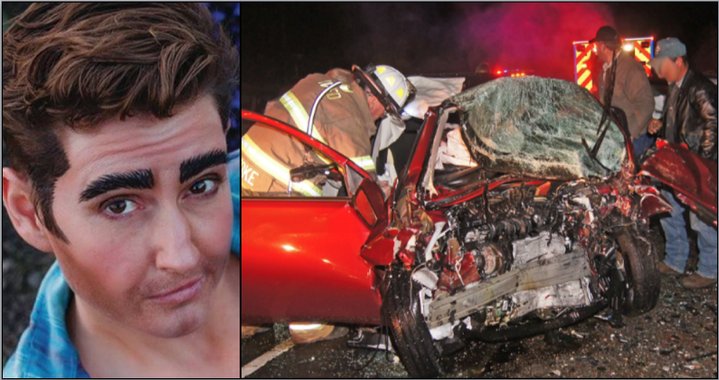 A prominent Humboldt county drag performer remains in intensive care after a horrific crash over the weekend.
On Nov. 23 Humboldt resident Kelly Karaba, perhaps better known as the colorful drag king persona Hugh Johnson, was traveling north with a fellow king, Elizabeth Real AKA Max Ryder from the U.K.. The pair were scheduled to perform at the third annual Kings: A Drag King Show the next night in Seattle.
They never made the show. At about 7:20 p.m. on Highway 199 near Selma, Oregon, 27-year-old Oregon resident Briana Varela's vehicle crossed over into the oncoming lane striking Karaba and Real's car head-on, according to Oregon State Police.
Varela was transported to the hospital where she was later pronounced dead from her injuries. OSP would later state that Varela had been witnessed driving erratically about 16 miles before the crash, according to a report by KDRV-TV.
Both Karaba and Real were transported to out-of-area hospitals. Real sustained two broken legs; Karaba spent several days intubated after suffering numerous serious injuries including a broken jaw, collarbone, pelvis and femur and faces numerous surgeries.
Karaba's friends and family have rallied to help, notably in the form of a pair of GoFundMe pages — here and here — set up to assist with what are sure to be steep medical bills. A clip including Hugh Johnson and Max Ryder performance footage as well as information on the fundraising campaign can be viewed below.