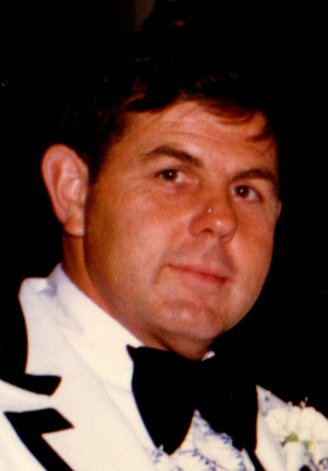 Thomas Lee Perrett died peacefully in Eureka on Nov. 25 at the age of 83 (three days shy of his birthday). Tom was first a husband to his wife, Pat, father to his children, grandfather to his grandchildren and great-grandchildren. Family to Tom was first, foremost and uncompromised.

Tom is survived by his wife of 59 years, Patricia "Pat" Perrett, and a patriarch to an extended family that includes …
His children and their spouses: Lee Anne (Eric) Smith, Nancy (Chris) Cringle, Donna (Steven) Davis and Tom (Shelly) Perrett. His grandchildren: Josh (Brenna) Smith, Zach (Casie) Smith, Stephanie (Bill) Childress, Kristina (Dennis) Ellsworth, Kateyln (Sam) Edmonds, Ian and Isaac Perrett, Zack and Laci Cringle. His great-grandchildren: Peyton, Kyler and Teghan Smith. Brylon and Blake Smith, Jaycee, Aiden, and Cohen Childress and Dylan, Cameron and Alexa Ellsworth. His extended family includes: Sister: Nancy Woitalla, brothers- and sisters-in-law Shirley and Loren Abbott, Arline and Warren Goade, Nancy Armenta and Buddy and Kathy Salizzoni. Nieces and Nephews: Loren Jr, Lori, Lisa, Leslie, Manual, Mark, Michael, Jason, Jeremy, Kim, Annette, Bonnie and Chanell.
Tom is preceded in death by his mother and father, Sydney Walter and Opal Reed, step-sister Angie Claybon, stepfather Harold Reed, mother- and father in-law Mildred and Specks (Shirley) Samuelson, brothers-in-law Warren Goade and Loren Abbott Sr and his granddaughter Angel Cringle.
Tom was born in Whittier on 11/28/1934 to Opal Mae and Sydney Perrett. Tom lost his father from Parkinson's Disease when he was 14 years old. His mother remarried Harold Reed and they moved to Tule Lake, California and then shortly thereafter to Loleta. Tom supported the family as a teenager working for Orland Christenson on his Loleta Dairy while also attending Fortuna High School. It was in Loleta where Tom began to develop lifelong friendships with Larry Hansen, Bob Ming and Gerald Nelson. Many times, Tom talked about riding around the bottoms in his old Willy's jeep with Larry shooting ducks as they went.
Tom left high school early to serve in the United States Marines. By this time Tom had filled out and carried with him into the military the work ethic and strong body of a dairyman. Based upon that, he was assigned to carry the "BAR" of Browning automatic rifle, a heavy 19-pound rifle unloaded and without tripod. Those biceps of his keep many a folk in line later in life (daughter's boyfriends, etc.). While he was discharged from the Marines in 1957, the Marines never left him, and he was extremely proud of his nephew Jeremy Salizzoni and granddaughter's husband, Bill Childress, for their service as Marines. Most recently, his grandsons Ian and Isaac Perrett joined the Navy and he was especially proud. His last trip out of town was to attend Isaac's graduation from Navy Boot Camp in Illinois and while very tiring, he performed like a Marine, never complaining.
Tom returned from the Marines and reunited with his friend Larry Hansen. He talked about owning the newest car and cruising from Arcata to Rio Dell nightly with Larry Hansen. Larry invited Tom on a blind date with himself and his girlfriend Judy, Judy had a friend that she wanted to set him up with, Patricia Samuelson. The rest was history. They married shortly afterwards, and Tom's commitment was uncompromising until his death. They would have been married 60 years in December.
Tom's fatherhood began when Lee Anne was born, and grew as Nancy, Donna and Tom Jr arrived. Tom's fatherhood roll was not just limited to his children — he also served in this role for his nieces Bonnie and Chanell.
Tom will be remembered for his long and successful career as a firefighter with Humboldt Fire District #1, retiring as a senior fire captain in 1998. Tom began his fire service career in 1964, after working at the Arcata Redwood Company, and advanced through the ranks to the position of Fire Captain. During his time at HFD#1, he was a mentor and possibly even a drill sergeant to many of the next generation(s) of firefighters that came through HFD #1. So many of them have commented over the past few days on how hard the exterior appeared, but how kind, gentle and understanding Tom could really be. While Tom finished his high school via the GED Test, so he could join the Marines, his learning continued upon discharge via night classes at College of the Redwoods, obtaining an AA's in Fire Technology. He was one of many in his generation of firefighters that took some of the first EMT courses offered and like many of her counterparts, Tom's wife Pat was right there with him taking the class.
Tom's legacy in the fire service is not limited to just his public service. He was instrumental in a number of other family members serving the Public Safety profession including: brother-in-law Buddy Salizzoni- HFD #1, nephew Loren Abbot Jr., Sac Metro FD, Son-in Law Eric Smith HFD #1 / Eureka Fire, Grandson Josh Smith- Cal Fire, Zach Smith- EFD Vol FF, Tom Perrett Jr- HFD #1 Vol FF, Nancy Cringle HFD #1Vol FF, Jason Salizzoni- CHP, Jeremy Salizzoni- Cal Fire and Kyle Brown- Humboldt Bay Fire. Tom and Pat also spent many hours with his Vol FF brother-in-law, Loren Abbot Sr and the larger Arcata Fire group including Jerry Buck and Dave Manifold, all who accepted Tom as one of theirs.
Even in retirement, Tom was not one to sit still and returned to work driving truck part time for Eureka Fisheries and later for Pacific Seafood. At Pacific Seafood, he reunited with Bob Meng and developed new friendships with Rick and Lisa Harris and Owen Hooven. He quit driving only after determining that the severe back pain he was experiencing while driving was from two fractured hips, which apparently occurred from a fall at home several months prior and an event he just happened to forget to tell his family about.
Tom was an accomplished carpenter working for many years in his time off from the Fire Department at Eureka Fisheries and for several contractors. He was known for his ability to craft wood gifts from things as simple as oak pallets. Tom spent many years serving the Fire Service via his participation in the California State Firefighters Association and the Northern California Firefighters Association. He was an advocate for rural fire agencies and in one case, fought tirelessly to save the EMT-2 Program in the North State, when larger So Cal FD's wanted nothing but paramedics. Outside of the fire department, Tom volunteered many countless hours within the community for organizations such as the Eureka Elks Lodge, Masons, Shriners, Eureka Junior League Football and others.
Myers Flat was a special place for Tom as it was the family camping spot (Perrett and Salizzoni's) and a summer time social respect, a place to unwind with family and friends. Many a memory (and headaches) were created there with Tom's evening martinis, dance parties with bands, regular volleyball games and the occasional abandon-ship drills into the pool. One picture remains with us all from Myers Flat and it was Tom's normal summer attire. Envision Tom cleaning the pool dressed in a stocking cap, a partially chewed cigar in the corner of his mouth, tank top shirt and a speedo swim suit, it was priceless!
Tom was a lifelong hunter, beginning with waterfowl hunting in his early years in Tule Lake and teenage years in Loleta. He made many a trip to Klamath Falls, Tule Lake, and Bieler reservoir with his friends Loren Head, Buddy Salizzoni, son Tom Jr, his son-in laws, grandchildren and friends, with many a memory being made. He was also a deer hunter and enjoyed many a deer hunt with his children, friends and extended family.
A memorial service is scheduled for December 8, 2018 at the Eureka Elks Lodge from 11 a.m. to 3 p.m. and all are welcome to attend and celebrate Tom's life. If you care to donate something in memory of Tom, please send Donations to: Hospice of Humboldt, 3327 Timber Fall Court Eureka, California 95503 or the charity of your choice.
The family would like to especially thank Tom's good friends and fellow firefighters Jerry Lemon, Bill Reynolds Sr, and Bud Covington for the support and friendship provided to Tom and Pat over the past few months.
###
The obituary above was submitted on behalf of Tom Perrett's family. The Lost Coast Outpost runs obituaries of Humboldt County residents at no charge. See guidelines here.