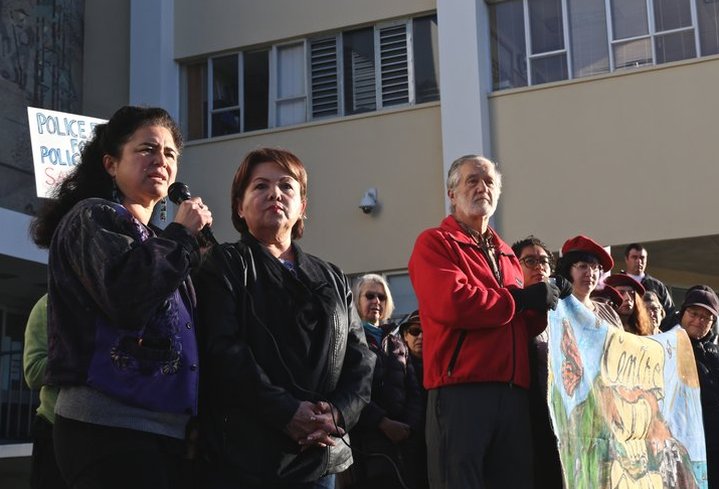 Imagine pulling yourself out of bed before the sunrise and walking all the way from Fortuna to Eureka. In a celebration of Day of the Dead and in support of Measure K —the Humboldt County Sanctuary Initiative— a group of people are doing exactly that.

Sunday Nov. 4, at 6:00 am, members of Centro Del Pueblo and other supporting members of Humboldt's Latino community will meet at the St. Joseph Church in Fortuna and walk in a Dia De Los Muertos procession until they reach the Humboldt County Courthouse in Eureka.
They will stop at the Eureka Co-Op at around 1:00 p.m. to pick up more supporters and expect to reach the Courthouse by roughly 2:00 p.m. where there will be free tamales, mariachi music and a community altar.

Renee Saucedo of Centro Del Pueblo told the Outpost that they chose to do a procession to combine the traditional celebration of Day of the Dead with their current effort to help immigrants feel safe in Humboldt County. They chose to walk all the way from Fortuna in recognition of the town's large immigrant population, Saucedo said.
Saucedo wanted to make it clear that everyone is welcome to join them for all or any part of the procession and celebration. She also wanted to remind voters of why she feels it is important to vote "yes" on Measure K on Nov. 6.
"There is a huge immigrant community in our county that has lived here for years and years," she said. "Measure K will allow people to feel safer contacting law enforcement, health services and other services, knowing that county officials will not communicate with ICE about their [immigration] status."
From a Centro Del Pueblo press release:
Humboldt's Latino Community Will Hold a Traditional, Indigenous Procession and walk 30 miles from Fortuna to Eureka to Mark the Day of the Dead and Support Measure K, the Sanctuary Measure.

WHAT: A Day of the Dead Procession from Fortuna to Eureka in support of Measure K, the Sanctuary Initiative. The Procession will end with a celebration, including Mariachis, free tamales, and a community altar.

WHEN: On Sunday, November 4. Walkers will begin the Procession at 6am at St. Joseph Church, in Fortuna. The Procession will arrive at the Eureka Coop at 1pm and will end at the County Courthouse at 1:30. The Celebration in front of the Courthouse will last until approximately 2:30 pm.

WHERE: The Procession will begin at St. Joseph Church, 810 14th St., in Fortuna and walk South in the bike lane of Highway 101; Will stop briefly at the Eureka Coop, 25 4th St., in Eureka, and end at the Humboldt County Courthouse, 825 5th St., in Eureka.

WHO: Centro del Pueblo, the main sponsor of Yes on Measure K, members of the Humboldt Latino community, allies and supporters. Approximately 15-20 people will participate in the Procession from beginning to end.

WHY: The local, Latino community will commemorate their indigenous tradition of holding a Procession to honor ancestors and loved ones who have died. The Procession will also highlight the need to pass Measure K on November 6, so that the Latino community can worry less about being reported to Immigration Customs Enforcement (ICE) and being forcibly separated from their families and loved ones.