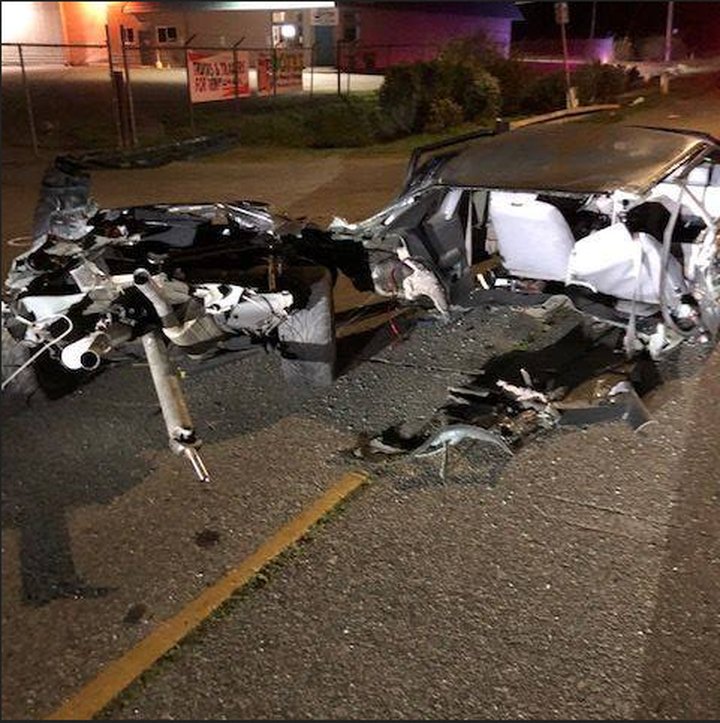 Last night at about 8:30 the Arcata Police responded to an accident outside of Redwood Curtain Brewing Company on South G Street, to find that the driver had split his car in half.
According to last nights police call, the driver struck a guard rail, which somehow demolished the vehicle. There were no injuries and the driver was arrested for driving under the influence.

From the APD's Facebook page:
One of our Officers once said that driving drunk is one of the most selfish crimes. In a split second a drunk driver can irreversibly destroy families. Last night we responded to a drunk driver that literally split his car in two. Thank God no one was injured.
PLEASE DO NOT DRINK AND DRIVE!!
The Outpost left a message with the APD Watch Commander on duty, which has not yet been returned.
We'll update when we know more.