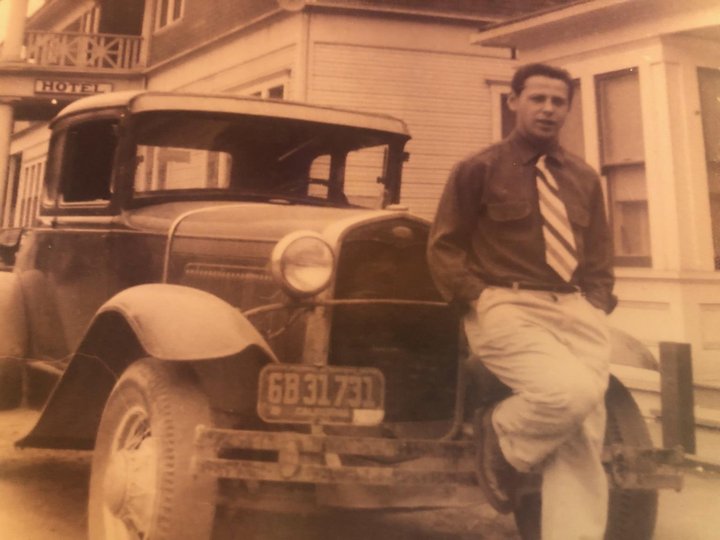 Bruce Edward Benjamin was born March 16th, 1937, in Scotia, to William and Bernice Benjamin. He was the third of three children. He passed away in Roseburg, Oregon on May 31st, 2018, due to a long illness.

Bruce graduated from Arcata High School in 1956. While in school he played the drums and ran track. He was a sprinter and held the record for the hundred yard dash until 1981. Bruce worked at numerous power plants, pulp mills and lumber mills all up and down the West Coast until he retired in 2002.
Bruce had numerous hobbies, which included a love for firearms. He built and rebuilt many custom rifles and had a large collection. He was a lifelong member of the NRA. Bruce loved the outdoors and was an avid hunter and fisherman. He was an expert marksman and won many turkey shoots. Bruce loved the competition. He was also an excellent pilot and absolutely loved to fly. He owned several airplanes that he was very proud of. After his age and health prevented him from flying any longer he began building and flying RC airplanes. He was also a member of several clubs, including RC airplane club, The Elks, and the Rod and Gun club. Bruce had an outstanding mechanical ability and custom built motorcycles and rebuilt automobiles. He bought, fixed and sold many used cars and motorcycles through out his life. Bruce had a good sense of humor and always like to tell jokes. Most of the time he would start laughing before he could deliver the punch line.

He is survived by his wife, Joan, of 53 years, Roseburg, Oregon; son Aaron Benjamin of Talkeetna, Alaska; son Ross Benjamin of Roseburg, Oregon; daughter Julia and (Doug) Toland of Eureka; sister Joyce McCarty of Olympia, Washington; grandchildren Melani Benjamin of Wasilla, Alaska, and Justin and (Amanda) Benjamin of Seattle; and several nieces and nephews.

He is preceded in death by his parents, William and Bernice, and his brother, Richard Benjamin.

The family would like to thank the staff at Ashley Manor and Rose Haven, both in Roseburg for their love and kindness.

There will be a celebration of life held October 13th from 1 to 4 p.m. at the Samoa Women's Club.
###
The obituary above was submitted on behalf of Bruce Benjamin's family. The Lost Coast Outpost runs obituaries of Humboldt County residents at no charge. See guidelines here.