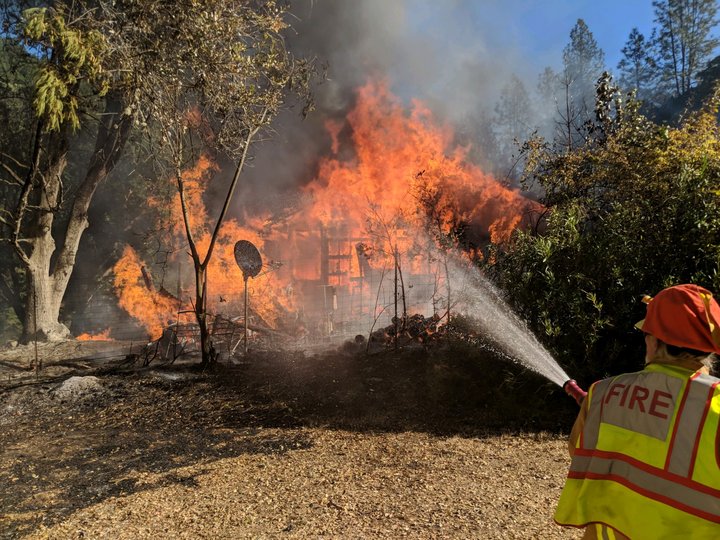 A Hawkins Bar residence was completely destroyed by a fire that ignited on Suzy Q road yesterday afternoon.
Hawkins Bar Volunteer Fire Chief Todd Wright told the Outpost that neighbor's witnessed the fire burning in a nearby shed before it claimed the entire residence.
Numerous fire agencies responded to the fire, including the Slayer, Willow Creek and Hawkins Bar Volunteer Fire Departments, the U.S. forest service, the Salyer Hotshot crew and Hoopa Tribal Wildland Fire.
"Really just the structure [burned]," Wright said. "Everybody thought it was a vegetation fire that took the structure, but in reality it was a structure fire that was getting into some vegetation."
Wright said the fire burned less than an acre of vegetation. However, he added that the fire could have spread to a neighboring home and grown into a wildfire if not for the large multi-agency response.
"A helicopter did half a dozen drops," Wright said. "It took absolutely every bit of that to keep it at that structure. It was a red flag day and the fire had potential to get pretty ugly. Luckily we had enough resources."
No one was occupying the residence when firefighters arrived.
U.S. Forest Service officials say the Trinity County Sheriff's Office is investigating the cause of the fire.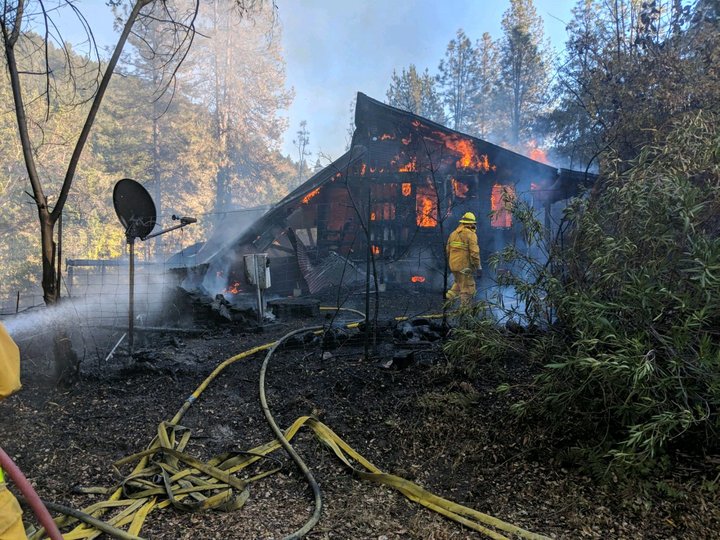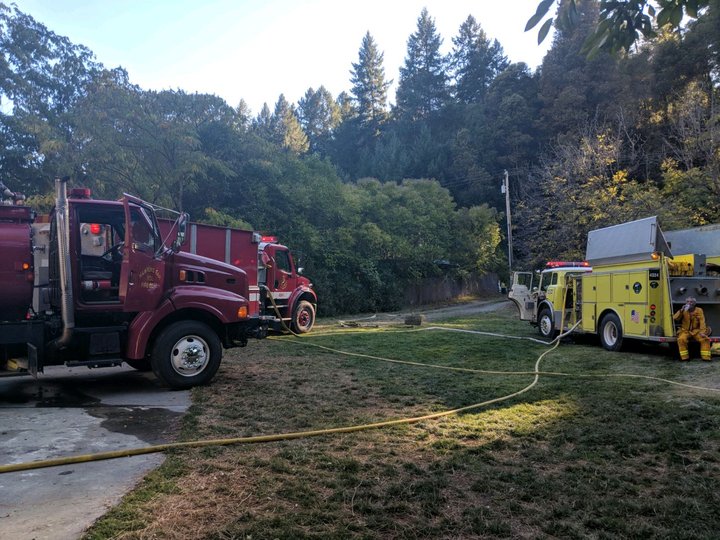 ###
PREVIOUSLY: Vegetation Fire Burning East of Willow Creek, Forest Service Says