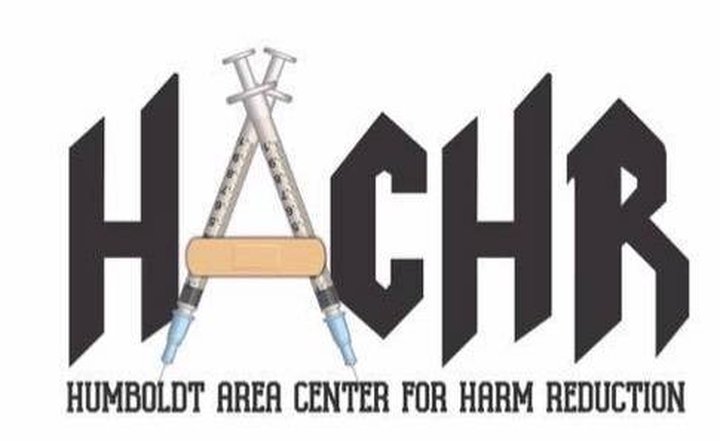 The California Department of Public Health has authorized the Humboldt Area Center for Harm Reduction as an official Syringe Exchange Program for the next two years.

HACHR Program Coordinator Jessica Smith told the Outpost that the nonprofit group was officially notified of its authorization on Oct. 8.
When asked what the certification specifically means for HACHR moving forward, the group's Board of Directors issued a statement saying it will eventually allow HACHR to increase its hours of operation and broaden its outreach efforts.
"[The California Department of Public Health has] determined that conditions exist for the rapid spread of HIV, viral hepatitis, or other blood-borne diseases in Humboldt County," the Board said in the newly released statement. "In other words, the high risk of serious health epidemics in Humboldt County has created a need for HACHR and the services we provide."
Read more in the Board of Directors' entire state below:
The Humboldt Area Center for Harm Reduction (HACHR) is happy to announce we have received our State Authorization through the California Department of Public Health, Office of AIDS. This has been a goal of the organization since the infancy of our program development and we are happy to say the day is finally here.

There have been many questions about what this authorization means for HACHR and for the communities we work in. Essentially, the approved authorization of HACHR by the State Office of AIDS means the department determined that HACHR meets all requirements outlined in California Health and Safety Code Section 121349. Furthermore, they have determined that conditions exist for the rapid spread of HIV, viral hepatitis, or other blood-borne diseases in Humboldt County. In other words, the high risk of serious health epidemics in Humboldt County has created a need for HACHR and the services we provide.

At this time, HACHR is authorized by BOTH the City of Eureka and the State of California to provide syringe exchange services and other harm reduction based services. State authorization gives us the ability to expand our services by increasing our hours of operation and broadening our outreach efforts. For the time being, these are simply goals for the future of HACHR. The need in our rural community is great, and we aspire to provide outreach services to high need areas, but are not ready to do so yet. First steps would include building internal staffing and funding capacity and, most importantly, working closely with those communities to develop an implementation plan. No outreach will begin without communication and consideration of the stakeholders in the proposed areas.

As always, at the heart of our program development is the importance of collaborating with community partners. HACHR is still committed to continuing robust collaboration with the City of Eureka. HACHR Board of Directors and staff members will continue to participate in committees, work groups, and multi-agency collectives. We care deeply about our relationships with the communities we live and work in and will continue to work collaboratively with all entities that strive to make Humboldt communities stronger and healthier for all residents.

More information about HACHR and our services can be found at www.hachr707.org.

More information about CDPH/OA SEP Certification can be found at https://www.cdph.ca.gov/Programs/CID/DOA/Pages/OA_prev_secpapp.aspx

Sincerely,

The Humboldt Area Center for Harm Reduction – Board of Directors