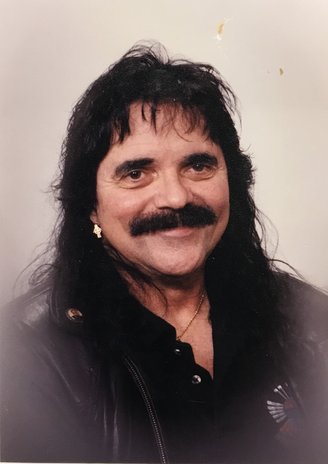 The world lost a soldier of love and peace on Oct. 10, 2018. Royal Alsup passed away peacefully in his home in the arms of his wife, Patricia Alsup. Royal was a true scholar, activist, teacher, spiritual leader, advocate for African American and Native American children, devoted husband, loving father, grandfather and friend. He touched the hearts of so many and will be remembered dearly by all.

Royal was born on Jan. 20, 1940, to the late Virginia Alsup and the late Harold Othela Alsup, Sr. in Kansas City, Missouri. He is survived by his wife Patricia Alsup; his siblings Betty (late Charles) Rockefeller, Harvey George (Sharron) Goddard, Jr., and Jon Alan (Cathy) Rieley-Goddard; his children: Trina (Barry) Morgans, Tracy (William) Alsup, Andrew (Melissa) Osier, and Jessica (Eric) Kawaoka; his grandchildren: Makayla Marseguerra, Nicholas Kinohi, AJ Osier, and Eliahna Kawaoka. Royal was predeceased by his siblings: Harold Othela Alsup, Jr., Charles (Carol) Alsup, and Mary Anne (Robert) Melmoth.
Royal was raised in South Central LA and was an avid baseball fan, playing on community teams often as the only Caucasian kid on the team. He was a passionate activist and opposed racism and oppression at any level. His first act of social protest was as a kindergartner in LA, when he persuaded several of his young friends to stage a sit-in outside of the principal's office to protest the mistreatment of an African-American boy in his class.
Royal struggled with schooling in his younger years and left high school after his freshman year. He entered the United States Marine Corps and served from 1957 to 1966, honorably discharged as a sergeant. During his time as a soldier he taught himself to read by reading comic books and earned his GED through the local adult school. He later used his GI Bill to further his education.
After his military service Royal attended Sonoma State University and Oregon State University, earning a BA and MA in Humanistic Psychology. He later went on to the fourth PhD in Humanistic Psychology ever given in the world from Saybrook Univeristy. From the time he was in graduate school onward he continued being taught and mentored by many well known leaders in the fields of Buddhism and Sufism, Humanistic, Transpersonal, Existential and Jungian Psychologies, such as: Rollo May, Carl Rogers, Maurice Friedman, Morton Kelsey, James Bugental, Eknath Easwaran, Khenchen Tsewang Gyatso Rinpoche, and his dear friend and colleague Arthur Warmoth.
After earning his PhD, Royal was instrumental in creating a number of programs that served underserved communities: the Martin Luther King, Jr. Community Psychology and Child Development Center in Redding; the Native American Transformations (NAT) group and the Psychology and Law Committee in Humboldt County; The Mural of Love and Justice for Children (the tile wall, featuring art made by local children, that lived for many years within the Bayshore Mall in Eureka); and lastly the Humanistic and Transpersonal Psychotherapy Center in Arcata which he founded with his wife Patricia. Together they provided psychotherapy through their private practice for 27 years.
Beginning in 1968 and spanning the next 40 years Royal shared his gifts, philosophies and experiences as a Mentor, Instructor and Adjunct Faculty member at Saybrook University, Humboldt State University, Sonoma State University, Sierra University, College of the Redwoods, and Shasta Junior College. He taught classes in Native American Studies, Native American Spirituality, Psychology, Special Education and Early Childhood Education. It was Royal's mission to train and support as many Native American students as he could to earn their Masters and PhD degrees, knowing those students would create positive change within their own communities. At the core of his teaching was the concept that we all are charged with the duty to use the knowledge we gain to teach and serve others through love, peace and advocacy. He often stressed than to be effective in this important work one must have a strong spiritual practice and spiritual support. For Royal that took many forms, but through every phase of this life he was true to his practice of daily mediation.
Royal lived and breathed service to others. His nature was the truest example of altruism. Even his professional career, outside of teaching and psychotherapy, was centered on advocacy for Native American children and their families and giving voice to the voiceless. He created the Mental Health Department at United Indian Health Services, he was the Director of Education at the Indian Action Council, Psychology and Education Center and served as a Consulting Psychologist to Humboldt County Mental Health. In all of these roles Royal tirelessly gave of himself to improve the treatment and education of Native Americans. Royal estimated that through his life work he helped stop over 300 native american children from being ripped from their homes and kept them within their tribal homes. He left a remarkable legacy in the local native community and he was honored to have been allowed to speak up for people he held in such deep regard. In 1986 Royal was honored with the Humboldt County Veteran of the Year award for his work with native american children and later became an active member of Veteran's for Peace.
In 1993 Royal married his beloved, Patricia. From that time on, somewhat to the dismay of others (including their families), they were attached at the hip, experiencing together everything that life threw their way. It was a transition for many, but over the years it became the norm. They were an example of enduring love, unbreakable partnership and sweet yet strong contentment that one, if lucky enough, can be blessed with through true love.
In the late '90s Royal created and hosted "Rapping with Dr. Royal," a weekly talk show on Humboldt County's Community Access Television network. His guests were community members working for health, for peace and nonviolence, for artistic and spiritual expression to help shape a beloved community.
Later in life Royal developed a great fondness for giant malamutes and over the years he shared his home with three 120-165 lb. dogs Bodhi, Ami and most recently Spirit, who calmly and lovingly protected Royal as he left his physical self behind and passed into the world of the spirit.
After Royal's passing, Patricia received a message that captures the legacy that he had hoped he would leave. "Royal's passing is a reminder to act in intentional service. It's a call to arms to take action. There is unfinished work to do." In our own lives and in our own unique ways we can carry on Royal's work as advocates for peace, love and embodied kindness, and refuse to let acts of racism and harm to the defenseless go unstopped.
Rest in Peace, Royal. You are so loved.
A celebration of Royal's life will be held at 1 p.m. on Saturday, November 17th at the Veterans Memorial Building at 1425 J St. in Arcata. It will be a pot luck event so please bring an appetizer if you can. Beverages will be provided. Everyone is invited and all will be a welcome addition to the celebration of Royal's life of inclusive service and dedication to serve others. Come, and if you like, share stories and memories of this remarkable, passionate and extroverted man who made a lot of noise and whose energy could fill a room. Perhaps his greatest gift was an uncanny ability to focus all of his attention on anyone needing his help as a healer. Feel free to share with everyone how you were touched by this great man.
The family asks that in lieu of flowers, donations can be made to The Royal Alsup Memorial Fund, online at https://www.plumfund.com/memorial-fund/royal-alsup-memorial-fund or by mailing your contribution to: Patricia Alsup, 912 Janes Road, Arcata, CA 95521.
###
The obituary above was submitted by Royal Alsup's family. The Lost Coast Outpost runs obituaries of Humboldt County residents at no charge. See guidelines here.