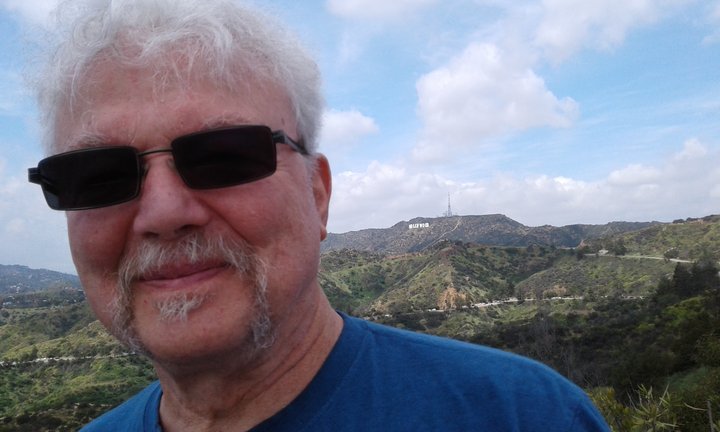 Francis Gregory Stafford
February 9, 1948 — October 10, 2018
Greg Stafford, game designer, mythologist, shaman, father, grandfather, husband, brother, and friend, died as a result of a cardiac event in Arcata, Calif., October 10. He was 70.
Greg's life was the definition of picaresque: he was no athlete yet was a letterman on the Arlington Heights (Illinois) High School swim team; he was a hippie on the streets of Los Angeles and San Francisco but managed to miss out on Woodstock; and traveled the world but was a homebody at heart.
Prompted by a tarot card reading, Greg founded The Chaosium (later Chaosium, Inc.) in 1975. The company quickly became known for its innovative game design and quality, publishing White Bear and Red Moon (1975), RuneQuest (1978), Call of Cthulhu (1981), King Arthur: Pendragon (1985), and Greg's magnum opus The Great Pendragon Campaign (2005) plus many, many others.
Greg was a self-taught mythologist, and was deeply knowledgeable about Norse, Greek, Hindu, Buddhist, Catholic, neo-Platonic, and Meso-American mythologies and spiritual beliefs in particular, though he could hold his own discussing any religion, much to the dismay of many a Hare Krishna devotee or Jehoviah's Witness proselytizer.
Greg's life was defined by his insatiable curiosity, his joy in reading, and his love of humanity. His accomplishments are almost too many to list, but in addition to his award-winning and transformative work in gaming, his shamanic work (both personal and as a board member for Shaman's Drum magazine), his study of mesoamerican codices and interpretation of the Oaxacan archaeological site Monte Alban, and overcoming his fear of horses to learn dressage at the age of 68 stand out. To get a true picture of Greg's impact on the gaming world we encourage you to peruse BRP Central's condolences thread at basicroleplaying.org/topic/8417-greg-stafford-condolence-thread/.
Greg passed away doing what he loved: sitting in a place of prayer and recovery. He leaves behind his wife Suzanne (Bones the mailma'am), sons Noah (Cathy) and Jason, daughter Alisha (Brian), grandson Elliot, brothers Jack (Molly), Chris (Barb), Andrew (Hamilton), niece and nephew Meghan and Ryan, as well as countless friends and fans worldwide. He is preceded in death by his father John and his mother Venita (nee Jalbert).
To honor Greg's memory the family requests, in lieu of flowers, that you strike up a conversation with someone you don't know, go somewhere you haven't been, face a personal challenge head on, read about something new, and enjoy life. We are all us.
###
The obituary above was submitted by Greg Stafford's family. The Lost Coast Outpost runs obituaries of Humboldt County residents at no charge. See guidelines here.