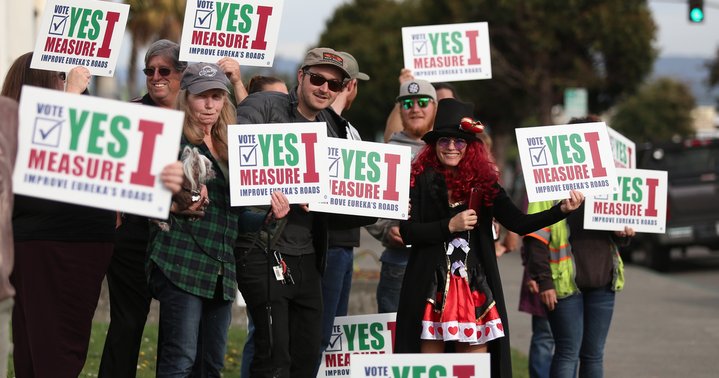 Have you ever in your life complained about the condition Eureka's roads? Hey, there's a measure for you.

Less than a week before locals rush to polls in record numbers (fingers crossed), a handful of Eureka citizens took time out of their big Halloween Wednesday to encourage voters to pass the less-hyped Measure I. If approved, it would institute a 1/4 cent citywide sales tax to raise funds dedicated to repairing and maintaining Eureka's well-worn paved parts. Look out, potholes!
It is estimated Measure I would raise $2.2 million dollars annually over its 20-year lifespan.
Hear more from Measure I's supporters in the clip below and/or allow the City of Eureka to explain the measure's moving parts at this website.