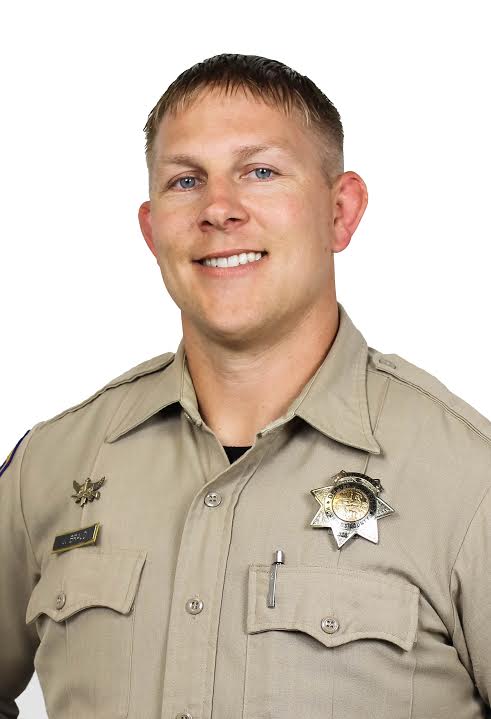 BRAUD.
[LoCO Note: Rhymes with "Whoa!"]
Humboldt County Sheriff's Office press release:
Humboldt County Sheriff William Honsal is pleased to announce the appointment of Justin "JD" Braud to the position of Undersheriff.

Undersheriff Braud has been in law enforcement for 16 years. He began his law enforcement career in 2002 as a deputy sheriff for the Humboldt County Sheriff's Office, serving on the Drug Task Force and SWAT team. In 2007, Braud accepted a position at the Eureka Police Department and served as a Problem Oriented Policing Detective, Corporal and SWAT team assistant leader during his time with the agency. Braud returned to the Sheriff's Office in 2013 and was promoted to the rank of Sergeant in 2014.

"We are guardians of the public's trust and safety, and I take that very seriously," Undersheriff Braud said. "I look forward to assisting the Sheriff in making his vision of public safety for Humboldt County become a reality, bringing this agency and county into the next generation of progressive public service."

Undersheriff Braud will become the second in command for the Sheriff's Office, with responsibility for all the divisions and units of the office, and will act in the capacity of the Sheriff when Sheriff Honsal is out of the county.

"Undersheriff Justin Braud is the right person for the job," Sheriff Honsal said. "He is dedicated, honest, approachable and focused on serving the community."

Undersheriff Braud resides in Fortuna with his wife of 11 years, Jenifer, and their three children. He is a lifelong resident of Humboldt County, with many ties to the community, including regularly coaching youth sports.

Undersheriff Braud begins his new position at the Sheriff's Office on Oct. 8, 2018. The Sheriff's Office will be holding a public swearing in ceremony for the Undersheriff and other new staff at the end of this month.

Please join Sheriff Honsal and staff in welcoming Undersheriff Braud into his new position.