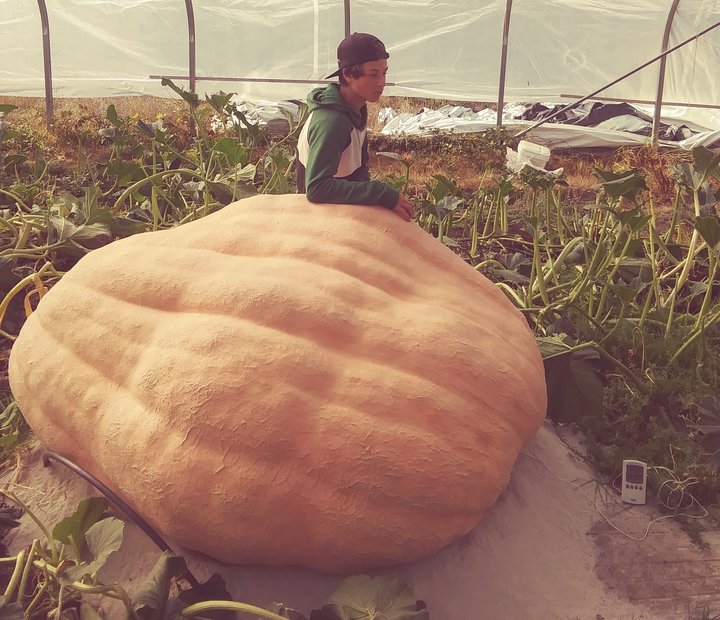 A SoHum man took 9th place at the Safeway World Championship Pumpkin Weigh-Off in Half Moon Bay yesterday for his 1,456-pound orange whopper.
Honeydew farmer Ian Sigman said the pumpkin is not only the largest he's ever grown, but that it's likely the largest pumpkin ever to be grown in the Emerald Triangle.
"Feels good [to possibly have grown the Emerald Triangle's largest pumpkin]," Sigman said. "Feels like there should be more big ones from Humboldt."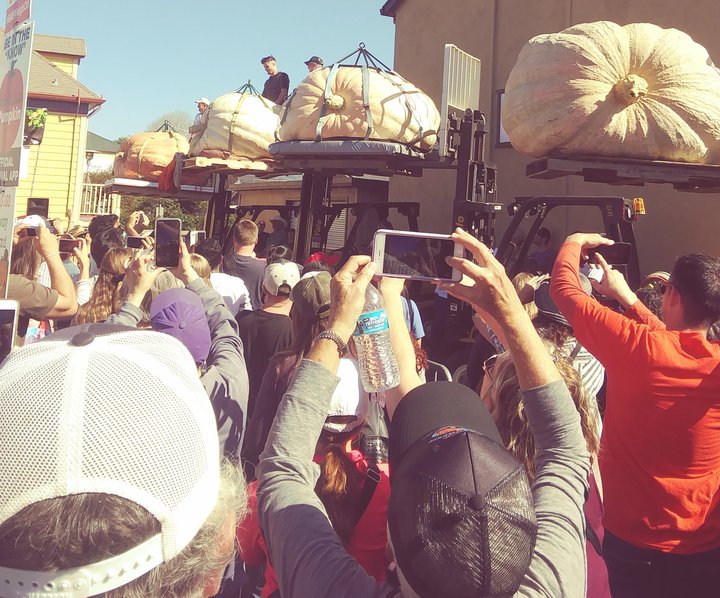 The Mattole River Organic Farms owner took home a $500 prize after going to the trouble of loading his damn-near 1,500-pound gourd onto a '54 Chevy tractor-trailer combo and hauling it almost 300 miles down Northern California's winding coast.
The largest pumpkin at the contest was grown by four-time winner Steve Daletas out of Pleasant Hill, Oregon with a 2,170-pounder. Sigman said the prize for first place increases significantly as the winner receives $7 per pound — giving Daletas a grand prize of $15,190.
Now that the weigh-off is over, SoHum will have plenty of pumpkin pie to go around, as Sigman said he'll be sharing the bounty with his neighbors.
"Pie and pumpkin soup everyday," Sigman said. "I will give it to friends with pigs, it should turn into ham and bacon."
One of Sigman's smaller pumpkins is currently on display at the Root 101 Nursery in Garberville, where customers can compete to guess the pumpkin's weight in hopes of winning their own cash prize.
Sigman's "smaller" pumpkin.