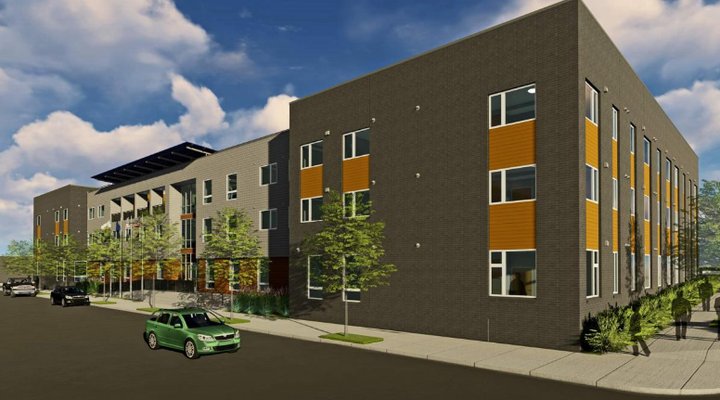 Today the Eureka Design Review Committee approved plans for development of an apartment complex on the corner of Fourth Street between B and C Streets in Eureka, intended to house veterans and people at risk of homelessness.
"We're just trying to help the community, help the people on the streets and give them a leg up," Development company Danco Communities President Chris Dart told the Outpost.
The approximately 50,000 square foot, three story building will contain 50 one-bedroom apartments. Half of the units will be designated for veterans and the other half will be for the general population, Dart told the Outpost. But all tenants need to be homeless or at risk of homelessness, he said.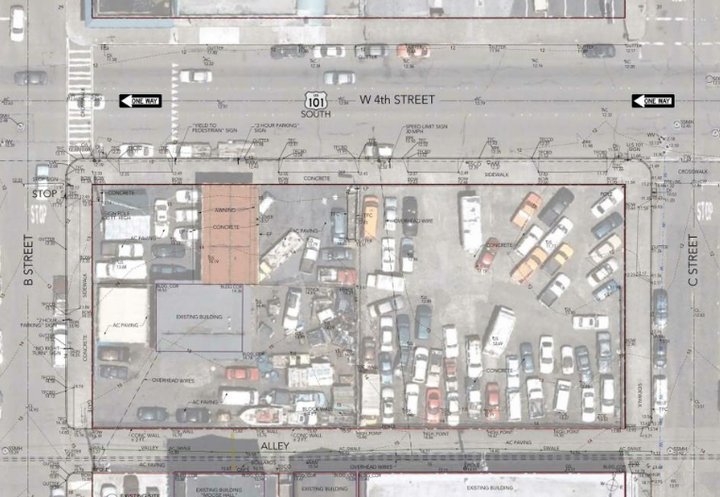 The project is not only intend to provide both temporary and long-term housing for those in need, but also will include social services provided by the Veteran's Resource Center and Humboldt County Health and Human Services. Services will include food, post-traumatic stress syndrome recovery counseling, life-skills coaching, drug and alcohol rehabilitation and more.
The building includes some other impressive features, such as a large communal kitchen, a rooftop garden, a courtyard garden with an internal bike storage and solar panels. According to the staff report, the building is designed to be "net-zero," meaning that it produces as much energy as it consumes.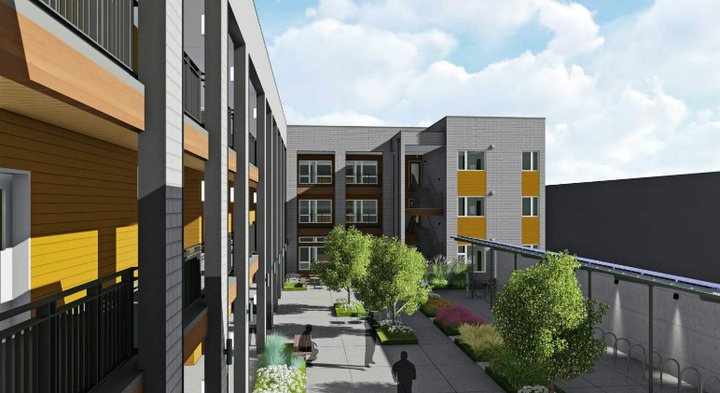 Eureka Development Services Director Rob Holmlund said the city is excited about this project, which he sees as not only providing a much needed service, but will be an aesthetic improvement on the area as well.
"It's a really well-designed building," Holmlund told the Outpost. "It will be an amazing new prominent structure."
With the approval of the Design Review Committee in hand, Holmlund said, all the developers really have left to do is apply for the building permits.
Dart is excited to complete this project, which has been in the works since 2015. He said the developers expect to break ground by January 2019 and is estimating the construction to take about 12 months.
###