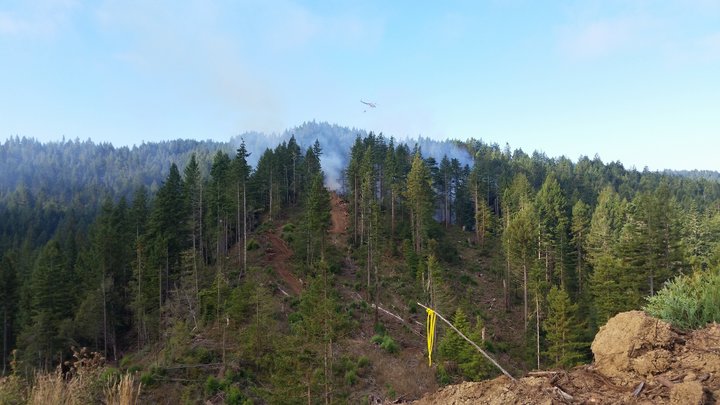 A fire broke out at an old logging site out Highway 36 above Carlotta at about 2 a.m. today. The sketchy, fuel-filled terrain, combined with recent memories of this year's terrible fire season elsewhere in California, prompted some fear among nearby residents.
But Calfire responded to the scene with a helicopter and four engines and hand crews, and was able to hold the blaze — named the "Ranch Fire" — to only an acre. It's contained now.
The Outpost reached Calfire Batallion Chief Paul Savona — lead investigator for the incident — as he was hiking up a ridge to get to the fire earlier this morning. "We'll be out here at least the rest of the day," Savona said. "It's a lot of mop-up."
Savona said that he doesn't yet have any information about what caused the fire.
The Fortuna/Hydesville and Carlotta Fire Departments assisted in the operation.