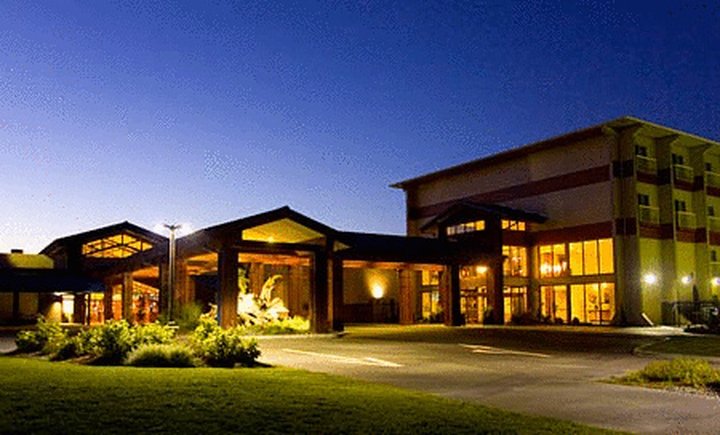 A businessman from Encinitas, California — a small beach community north of San Diego — has filed a legal complaint seeking damages against 14 people associated with the Blue Lake Rancheria Tribe.

Coast News Group reports that James Acres has been granted leave to file suit in Sacramento County Superior Court after a three-year long legal battle with with Blue Lake Casino in which — Acres claims — he faced unfair legal proceedings in tribal court, where the presiding judge was also being paid by the casino as an attorney.
According to court documents, Acres is claiming wrongful civil proceedings, aiding and abetting, conspiracy, breach of fiduciary duty and fraud against Blue Lake tribal members.
The conflict reportedly started in 2012, after Blue Lake Casino decided to stop using its iPad style slot machines — which operated through technical support the casino purchased from Acres' company, Acres Bonusing, Inc., in 2010 — due to limited customer interest.
Upon its decision to decommission the "iSlots," the casino reportedly demanded a $250,000 refund from Acres, plus thousands more in interest costs and fees, as well as punitive and exemplary damages, officially serving him with a lawsuit at his home in January of 2016.
In addition to believing the casino is not entitled to a refund, Acres claims that he had "no chance at a fair trial" in tribal court, as he faced a jury of Blue Lake residents and Chief Tribal Judge Lester Marston.
Coast News Group reports that according to Blue Lake billing records and court documents, the Blue Lake tribe was paying Marston as both an attorney and a chief judge during the time Acres faced prosecution in tribal court.
In a 2016 court statement in which Blue Lake sought to dismiss Acres' legal complaint, Marston refutes these claims, stating that he does not serve as the tribal attorney:
In both this suit and the previous federal court suit brought by Plaintiff against me, the Tribal Court, and the Tribe, I have sought to remain at a distance from the litigation, to the greatest extent possible, in order to maintain my neutrality and I will continue to do so. I am, however, obligated to correct for this Court's record the numerous misrepresentations made by Plaintiff in the Opposition regarding my working relationship with the Tribe, which directly attack my personal integrity …

I have been the Tribal Court's Chief Judge, and only its Chief Judge, since March 15, 2007. I am not the Tribe's Tribal Attorney. The only contract I have with the Tribe is a judicial services contract under which I provide judicial services to, and for the benefit of, the Tribal Court. I do not act on behalf of the Tribe in any capacity other than as the Chief Judge of the Tribal Court. The Tribe does not compensate me, directly or indirectly, for any services other than the services I provide under my judicial services contract.
The Outpost has reached out to Blue Lake Casino for comment regarding the pending lawsuit but has not immediately heard back.
###
Disclosure: The Blue Lake Rancheria owns a minority interest in Lost Coast Communications, the Outpost's parent company.