Today's highly awaited downpour of rain didn't stop folks from gathering for lively and colorful events in Eureka to celebrate art, culture and pride. The rain even let up just in time for rainbows (in flag and clothing form) in Old Town.

The second annual Redwood Pride, an event for the LGBTQ+ community and allied supporters to promote acceptance and inclusivity, began at the Jefferson Community Center this morning with live music and community speakers. At 4 p.m. the event moved to the streets with a pride parade down Eureka's Second Street.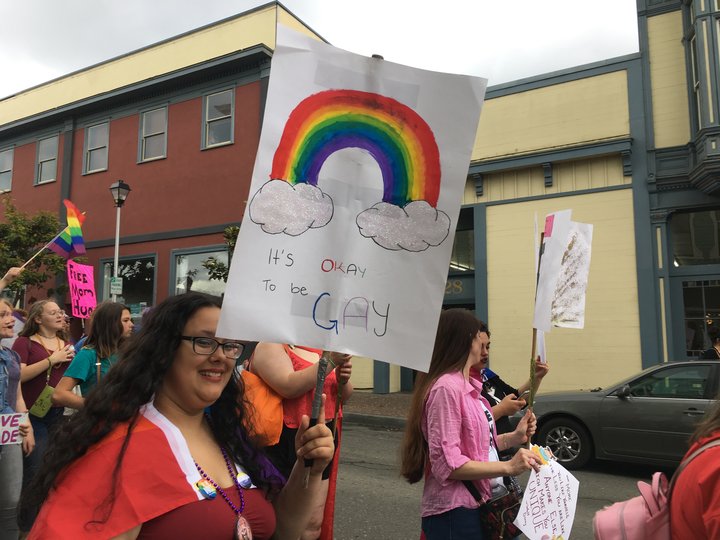 Meanwhile, the first annual Eureka Arts and Culture Festival took over Halvorsen Park to celebrate public art and the completion of the waterfront trail. The festival featured food vendors, live music, live art and more. The on and off showers of the day did stop mural and graffiti artists from completing pieces on the wall along Waterfront drive.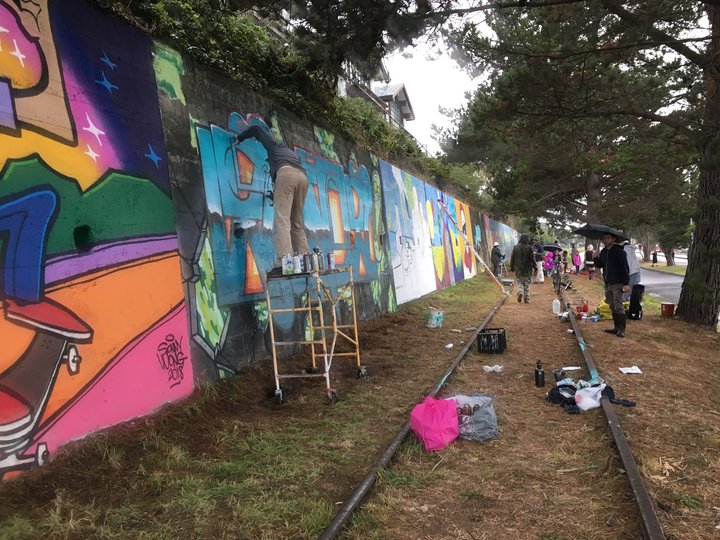 Though the latest sprinkles from the sky have seemed to clear out the crowd from Halvorsen Park a bit, the festival is still going until 8:00 tonight, if you're feeling frisky.
The Redwood Pride celebration has moved the party inside to the dry warmth of the historic Eagle House and has DJs, dancing and drag shows all the way up 'til midnight and is all ages until 9 p.m.