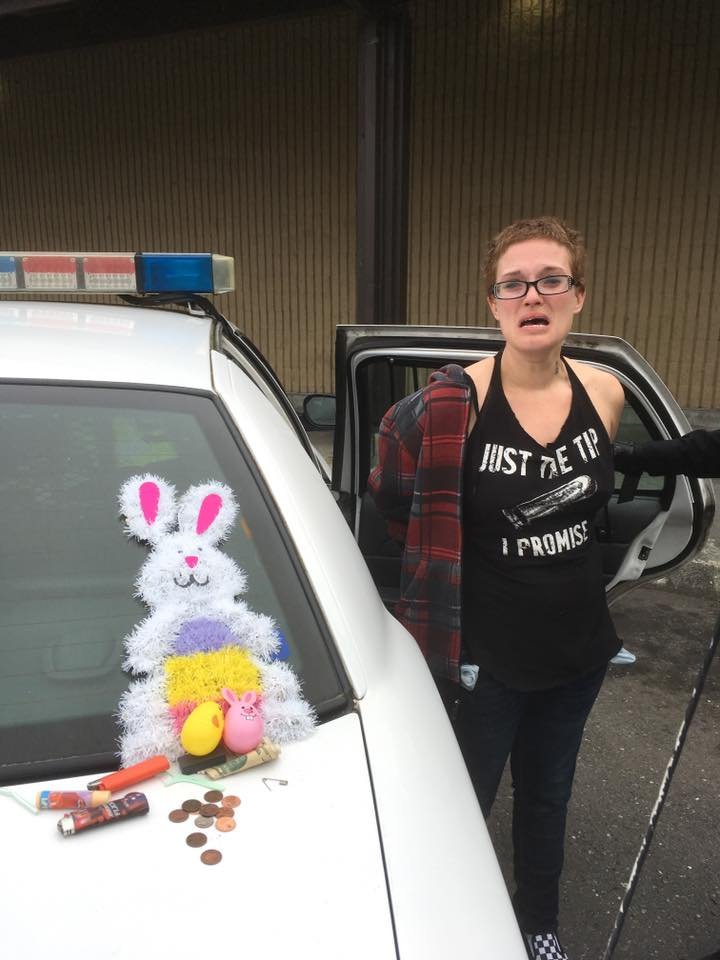 Fortuna Police Department release:

This morning, officers responded to a local restaurant for a report of a subject stealing Easter eggs (they were not well hidden) and other Easter décor. Officers conducted a quick hop around the area and located Jennifer Ingianna (age 31 of Garberville). Ingianni was found to have a warrant for her arrest out of Sonoma County.

Ingianna was transported to the Humboldt County Correctional Facility pending her extradition to Sonoma County. The Easter Bunny and eggs were returned the business.