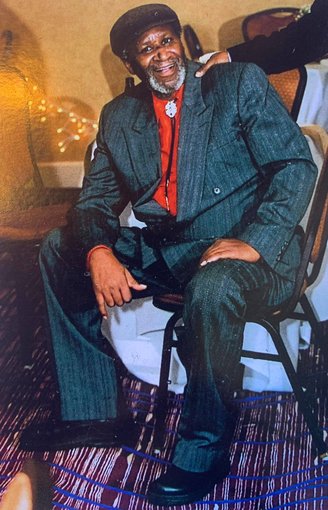 Samuel Robert Skillman went home to be with Lord on April 15, 2019 at his home in Eureka. Sam was a great brother, father, uncle, cousin and friend.

Sam was born April 18, 1956 to Mary Ann Kennerson and Lloyd Jasper Skillman, the third child of seven siblings. He was born in Lafayette, Louisiana but grew up in Eureka. He attended many elementary schools such as Lincoln, Marshall, Franklin and Jefferson. Sam loved his teachers and the knowledge he gathered from them. He loved the sports kickball, baseball, foursquare, dodgeball, Red Robin and tetherball.
Sam grew up to be a smart but shy and beautiful soul.
Sam couldn't wait to start his new journey – Jacobs Junior High School. He was so proud to be a Trojan. School was different, as well as the kids and teachers, and Sam excelled just the same. His love for sports just grew and grew. Sam played many sports, such as baseball, football and basketball. Sam would always sit at the dinner table and tell us all about his day – his best friends, friends he just met, teammates and girls that they met that day. ("What a life," he would always say.)
Sam was preceded by his loving mother Mary Ann Kennerson, father Lloyd Jasper Skillman, Herman Joseph Kennerson (Uncle Jim), Tina Mari Wells, Selma Hill (Momma Bell) and many other uncles, aunts, nieces and nephews.
Sam leaves behind his son, Michael Robert Skillman; his brothers Lloyd James Skillman and Wesley Skillman; his sisters Debra Ann Bryant Skillman, Mary Purify-Skillman, Pamela Marie Moseby and June Allison Skillman; nephews Tito Jay Bryant, James Michael Spears, Anthony Curtis Latmar II, Maurice Lionel Purify; great-nephew Larry Cook Jr.; and many more nieces and nephews. Sam also leaves behind many wonderful friends, including Patrick Smith, Paul Dunkelberger, Ronnie Webb, Carlos Jones, Alfred Bryant, Terry Escarda, David Whitmore and many, many more.
Celebration of life will be held at Sunny Brae Church, 555 Bayside Road, Arcata, on Saturday, April 27. Time: 2 p.m.
###
The obituary above was submitted on behalf of Sam Skillman's family. The Lost Coast Outpost runs obituaries of Humboldt County residents at no charge. See guidelines here.