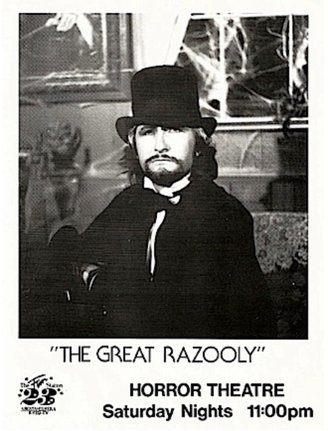 Longtime Humboldt residents undoubtedly are familiar with the colorful exploits of Tom "T. Great" Razooly. The guy's hard to forget. Over the years, the omnipresent Kinetic Sculpture Race villain, late-night horror movie wrangler, Tip Top Club RV salesman and multi-time Eureka mayoral candidate has cemented his attention-grabbing legacy here on the North Coast.
But now a new Razooly generation rises. This Saturday at noon the Fortuna Theatre will screen The Adventure of T.P. Man and Flusher, a teen drama directed by none other than Tom's 15-year-old grandson, Griffin Loch Razooly-McPeters. Here's a synopsis:
After learning that his best friend Jim (Sam Grossinger) has attempted suicide, Tom (Adam Simpson) enlists the help of the neighborhood kingpin, a.k.a.'Granddaddy' (Blake Boarders). Their plan is to sneak Jim out of the hospital for one last adventure before his disconnected parents move him off to Memphis. On the way, they encounter a washed up 90's rock star, get attacked by tiny cupcakes and try to win the hearts of their dream girls. Tom realizes that this adventure will not fix his friend, but their last night together does evolve into the most defining experience of their lives.
… aaand here's a trailer:
"I have always wanted to be a filmmaker," Griffin states in promotional material for the film. "I reached for the camera on my first day of preschool and said: 'I wanna film, I want the camera.'" When Griffin was younger his parents would help him make movies starring him and his friends and later show the finished products at his birthday parties.
Then, at the advanced age of 5, Griffin watched Jaws, a pivotal moment for the future filmmaker.
"I watched Jaws and it all clicked into place," he says. "I realized what the craft of filmmaking was, and I was determined to make my own."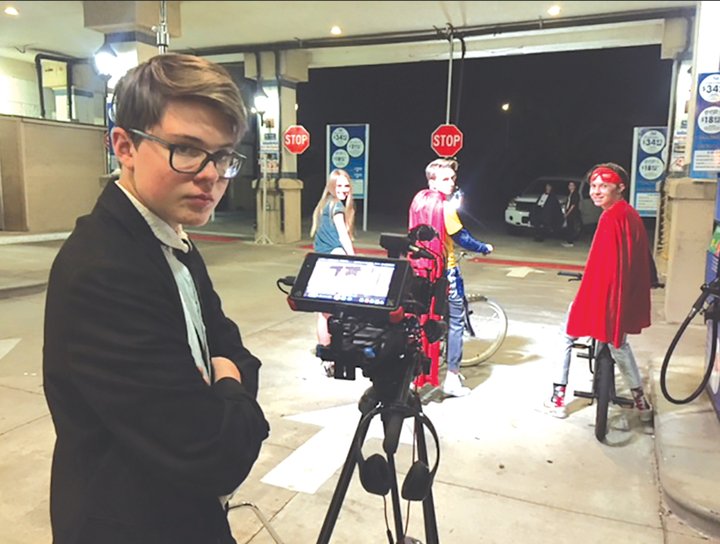 And so he did. In fact, The Adventure of T.P. Man and Flusher is actually Griffin's second attempt at feature-length filmmaking — his first effort, Calling the Shots, is available on Amazon. Apparently not content to have produced two films before he can legally drive, Griffin has also announced his intent to shoot his third film, A Spark Into Nothing, this summer right here in Humboldt County.
"I have scouted locations and intend to tell my newest story with the background beauty of the county," he says. "Locations will include Ferndale (where my grandmother lives) Fortuna and of course the Redwoods. I am very excited to bring my crew to the area."
The Adventure of T.P. Man and Flusher plays at the Fortuna Theatre on Saturday, April 20 at noon. Tickets are $10 and available in advance online. The film is unrated but the filmmaker recommends that attendees be over the age of 13 "due to mature subject matter of teen depression and suicide, brief violence and mild drug use."