Seth Kinman's presidential pistol. | Antiques Roadshow.
A 19th-century pistol once owned by renowned mountain man and Humboldt historical figure Seth Kinman was featured in the flagship PBS program "Antiques Roadshow" yesterday.
The Colt 1851 Navy Revolver was appraised for $50,000 during the show, held at San Diego's Hotel del Coronado.
"Mr. Kinman is what you visualize as a frontiersman," the Roadshow appraiser says during the episode. "He helped the government when they were out this way, providing food for them as well as scouting. He worked with and against the Native Americans because some tribes, the U.S. government was at war with, and some of them we were allied with."
Known as one of Humboldt's first colonizers, Kinman is remembered for both his outdoorsy persona and his participation in the genocide of Humboldt's native peoples.
Kinman is documented as working with the California Volunteers to murder members of local tribes following the Bald Hills War in 1864, and is also suspected of participating in the Indian Island Massacre of 1860.
Kinman was a celebrated American figure during his lifetime. He had the honor meeting several presidents — including Abraham Lincoln — who he presented with unique chairs that he crafted from grizzly bear skins, elk hooves and antlers.
In 1857, President James Buchanan thanked Kinman for his gifts by giving him a rifle and two pistols, one of which is featured in the "Antiques Roadshow" episode seen above.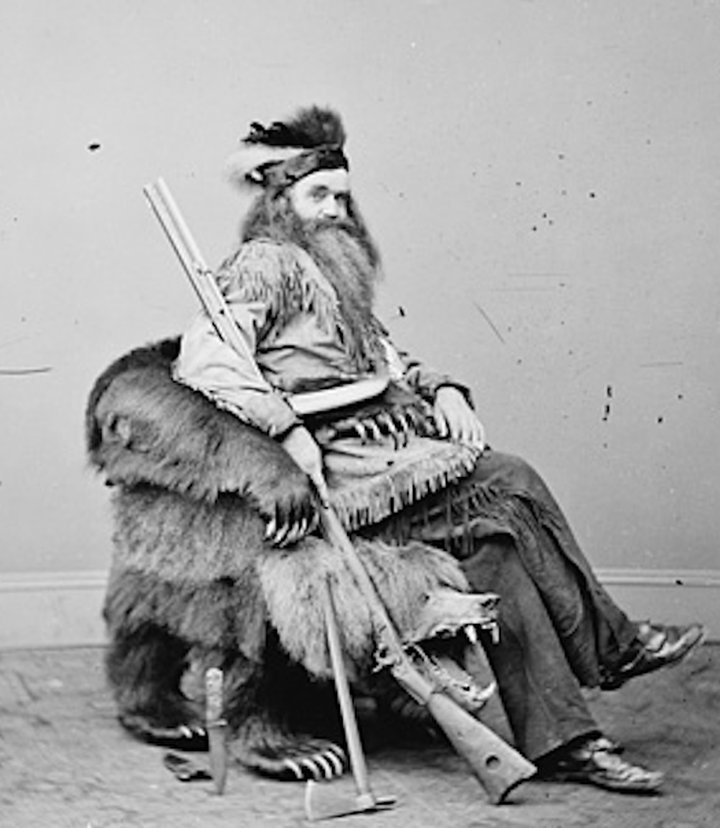 Another one of Kinman's guns, his famed long rifle that he is seen holding in many of his photographs, was auctioned off in November. A historical sketch shows Abraham Lincoln holding the rifle when the two met in 1863. The gun's value was estimated at $20,000 to $40,000. Learn more about Kinman's long rifle in the auction house video below.