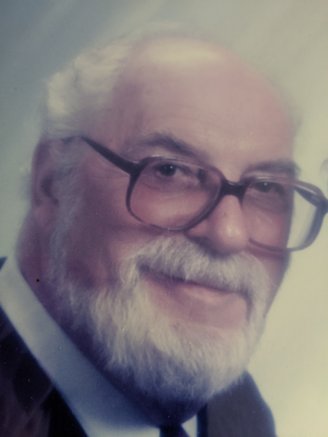 Francis "Toads" Stebbins passed away peacefully at home on Thursday, July 25th, 2019. He was born June 26th, 1931, in Arcata, to Laura and George Stebbins. Maternal grandparents, Marie and Frank Sundberg, raised Francis and older brother Laurald. Francis attended College Elementary School and Arcata High School where he was the class president and excelled in student leadership. This continued into college at Humboldt State University where as a freshman was class president, sophomore – Student Body Vice President, junior – President Student Body and senior year Class President. He was on the Board of HSU Alumni Association.

While attending college, he was working for Bizards Company for 12 years. During the Korean conflict, he was stationed at Fort Ord in Monterey. Upon his return from service, he embarked on a political career, running for Assembly against Frank Bolotti in 1958 and losing in a tight race. He then was awarded a scholarship to CORO Foundation and studied Public Affairs in San Francisco for a year and made lifelong friends. He never ran for a political office again.
He married Rose Feuerwerker in 1959 in San Francisco, then returned home and worked for Feuerwerker Furniture Store for many years. He started his own business, University Rentals, a property management company. He was active in local and county politics, serving on the Grand Jury, and programs chairman for Arcata Noon Rotary for community service work. Francis was always working a "deal" and was purchasing real estate throughout his life. His tolerance to risk and negotiation was above the norm.
In 1985 Rose Stebbins passed away. Francis then met Kristine Kelly, who had just as quick a wit as Francis. They enjoyed traveling, food, the game of Scrabble and many friends until her untimely demise in 1992. There are many people Francis liked to spend his time with. Some were: Bob Imperial, Jim Ely, Andrew Cairns (Campaign Manager), Charlie McDaniels, Stephen Rosenberg, Pete Cargill, Laurence Lazio, Bill Chino, Chris Smith, Greg Anderson, Karol Ely, Alex Stillman, Wendy Chan and family, as well as many others.
Francis is survived by Stefanie Stebbins and grandson Jett Stebbins, Jeffrey Stebbins and daughters Adora and Ayla Stebbins, his niece Kit Britt and husband Ken Britt and Nephew Tod Stebbins and his family Bianca Russo and daughters Julie and Katie.
Francis enjoyed smoking cigars/pipes, flowers, word jumbles, scrabble, traveling, and watching HSU Football with friends. He had a quick wit and was always around friends, and if he did not know you he soon would.
Please join us in celebrating Francis's life at the Plaza Grill on Aug. 24 from 2 to 5 p.m. If you have a story to tell about Francis you are encouraged to share.
The family would like to say thank you to the caregivers that became a part of his life for the past five years they are: Marisela, Terri, Char, Bernardino, Barbara, Suzan, Kimberly, Jenna Lee, Jett and the many Visiting Angles that assisted in his care. In lieu of flowers please consider making a donation in memory of Francis Stebbins to the following organizations:
Hospice of Humboldt
3327 Timber Fall Court
Eureka, CA 95503
Tax ID 94-2499333
— or —
Alzheimer's Association
2290 N. First Street, Suite 101
San Jose, CA 95131
Tax ID 13-3039601.
###
The obituary above was submitted on behalf of Francis Stebbins' family. The Lost Coast Outpost runs obituaries of Humboldt County residents at no charge. See guidelines here.