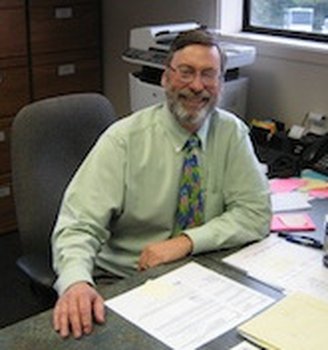 On Monday, David Hull, who has served as the general manager of the Humboldt Community Services District since 2013, abruptly notified the district's board that he would be retiring — apparently effective immediately.

That's according to David Tyson, the chair of the district's board of directors and a personal friend of Hull, who spoke with the Outpost earlier this afternoon.
Tyson told the Outpost that Hull mentioned to him that he was considering the move on the previous Friday, and that he was motivated by personal reasons.
"He's had a 40-year career in public service, and I think he found that he wanted to spend more time with his family and at his property," Tyson said.
In recent weeks, Hull's work with the district had been the subject of a series of special meetings of the Board of Directors, which had been preparing a performance evaluation. The most recent of those meetings had been scheduled for Monday evening. (See agenda here.) Hull apparently officially retired just hours before it took place.
The district removed Hull from the "staff" page of its website earlier today.
Tyson told the Outpost that the district's board of directors will decide how to proceed — who to appoint as interim general manager, how to go about hiring a new permanent one — at its next regular meeting on Sept. 10.
The Humboldt Community Services District provides water and sewage services to around 7,600 customers in the Cutten, Ridgewood, Humboldt Hill and other unincorporated areas around the City of Eureka.
Prior to taking a job as the general manager of the CSD, Hull had been the chief executive officer of the Humboldt Bay Harbor, Recreation and Conservation District. In the fall of 2011, Hull's contract was terminated by the district for reasons that were never publicly explained. During his tenure with the harbor district and beyond, he has been a stolid booster of port and railroad development, and formed a private consulting firm — "David Hull and Associates" — to do side work for people and agencies seeking to build railroads to Humboldt Bay.