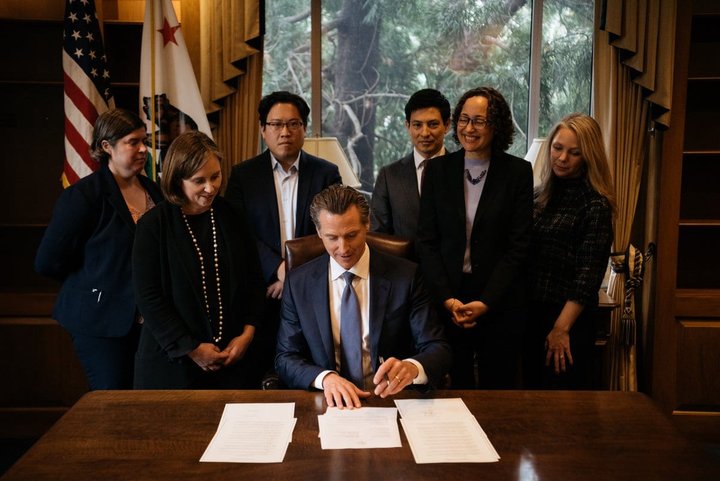 Starting on January 1, 2020, Big Brother will further restrict and liberate your lives with a number of new laws. The subjects of the new laws range from rent control and animals in the circus to mandated trainings, minimum-wage increases and weed consumption at K-12 schools.

The Outpost has compiled a short list of the new regulations below: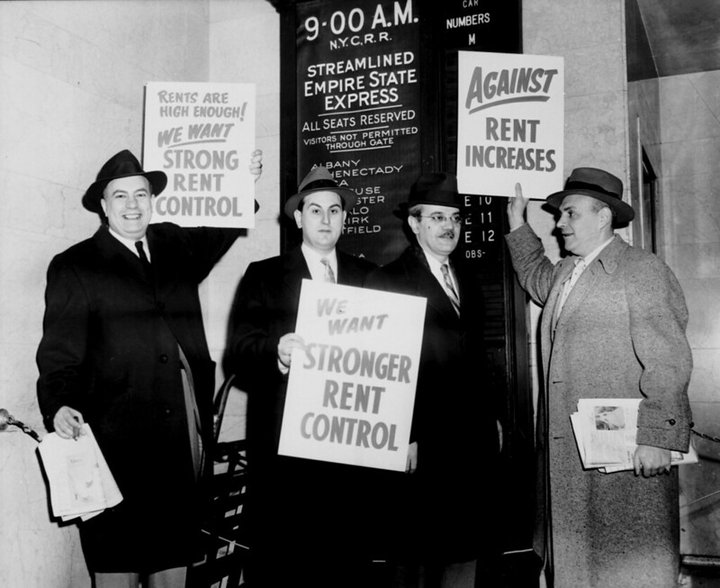 Rent control
AB-1482, or the "Tenant Protection Act of 2019," was signed into law on Oct. 8 by Governor Gavin Newsom. This law limits rent increases statewide to only 5 percent plus inflation for the next 10 years. Houses that are at least less than 15 years old are exempt. Also, landlords also have to provide "just cause" when evicting a tenant.
Vaccine exemptions
Signed on Sept. 9, SB-276 seeks to combat medical exemptions from vaccinations. This law allows the Department of Public Health to review medical exemptions by doctors who have granted more than five in a year. The DPH may reject exemptions by doctors who write more than this in a year. The law also requires the DPH to review schools or daycares who have a vaccination rates of less than 95 percent.
This law may have a significant impact on Humboldt County, given its low vaccination rates. According to the state's 2018-2019 Kindergarten Immunization Assessment, Humboldt County's kindergarteners had a vaccination rate of 88.2 percent. Of the 201 kids lacking vaccinations, 99 had a medical exemption.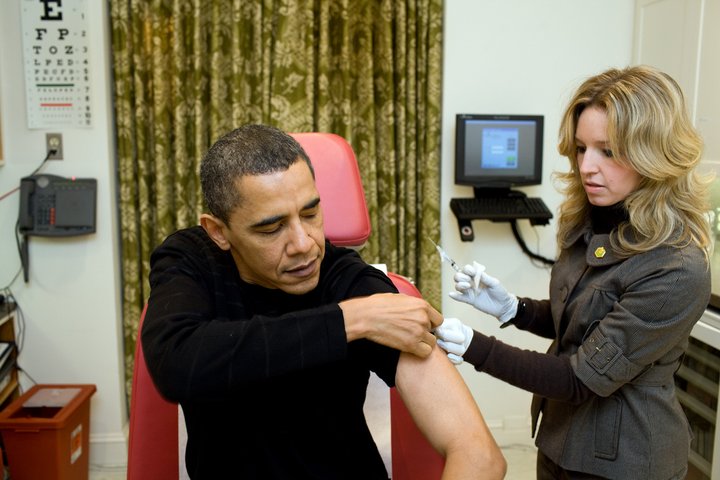 Bans on hairstyle discrimination
Signed on July 3, SB-188 seeks to right historical wrongs of the past that put Eurocentric ideals at the forefront of "civility" and "professionalism." "Professionalism was, and still is, closely linked to European features and mannerisms, which entails that those who do not naturally fall into Eurocentric norms must alter their appearances, sometimes drastically and permanently, in order to be deemed professional," the bill reads. So to combat this outdated mindset, the law states that any discrimination aimed at a person's hairstyle is now considered racial discrimination. The hairstyles explicitly protected include "braids, locks and twists."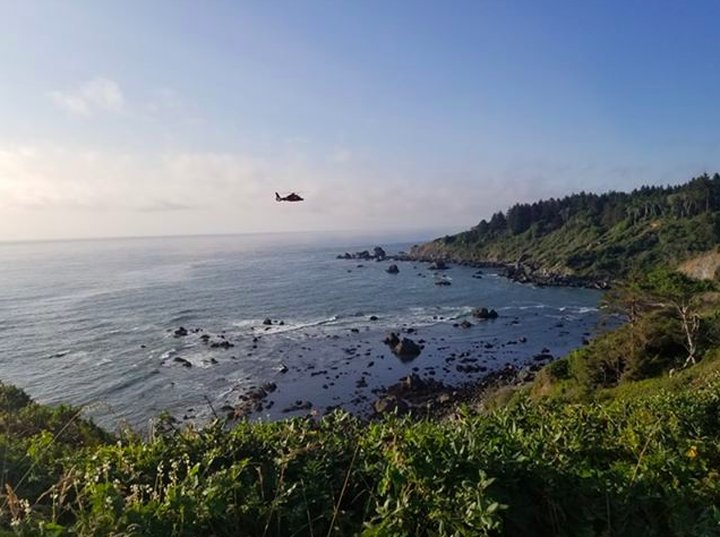 Smoking bans
No more smoking ciggies or their nicotine-infused brethren in state parks. Signed on Oct. 11, SB-8 makes it an "infraction punishable by a fine of up to $25 for a person to smoke… on a state beach… or in a unit of the state park system."
Animals in the circus
The Circus Cruelty Prevention Act, or SB-313, makes it illegal to use any animal other than a cat, dog or horse in the circus. Bye-bye, Dumbo — may SB-313 set you free so that you can fly off into the sunset.
Minimum wage increase
Thanks to SB-3, starting on Jan. 1, 2020, the minimum wage goes up to $13 per hour for companies who have 26 or more employees and $12 per hour for companies with less than 26 employees. This increase may help many across the county, with the basic costs of living. Arcata's Housing Element found that around 57 percent of Arcatans are overpaying for housing costs. This pay bump may help alleviate some of those economic woes.
Medi-Cal for the undocumented
SB-104 allows undocumented community members ages 19 to 25 to be eligible for Medi-Cal benefits. Statewide this expansion is expected to cover around 90,000 undocumented folks. Humboldt has around 1,800 undocumented immigrants who have contributed a little over $1 million in local taxes, according to a 2017 report from the Institute on Taxation and Economic Policy.
Lactation accommodations
Signed on Oct. 10, SB-142 requires employers to "provide a lactation room or location" that is close to a sink and refrigerator.
Training to spot human trafficking
SB-970 requires all hotel and motel employers to provide at least 20 minutes of training on human trafficking awareness. The Humboldt Area Foundation recently announced it has $20,000 in grant funds available for projects that help combat human trafficking.
Medical cannabis consumption at K-12 schools
Signed into law on Oct. 9, SB-223, or Jojo's Act, allows school districts to enact their own regulations when it comes to consuming medical cannabis on school grounds. The law excludes cannabis consumption in the smoking or vaping form and only allows the parent or guardian of the student to "possess and administer medicinal cannabis… at a schoolsite to the pupil who is a qualified patient entitled to the protections of the Compassionate Use Act of 1996."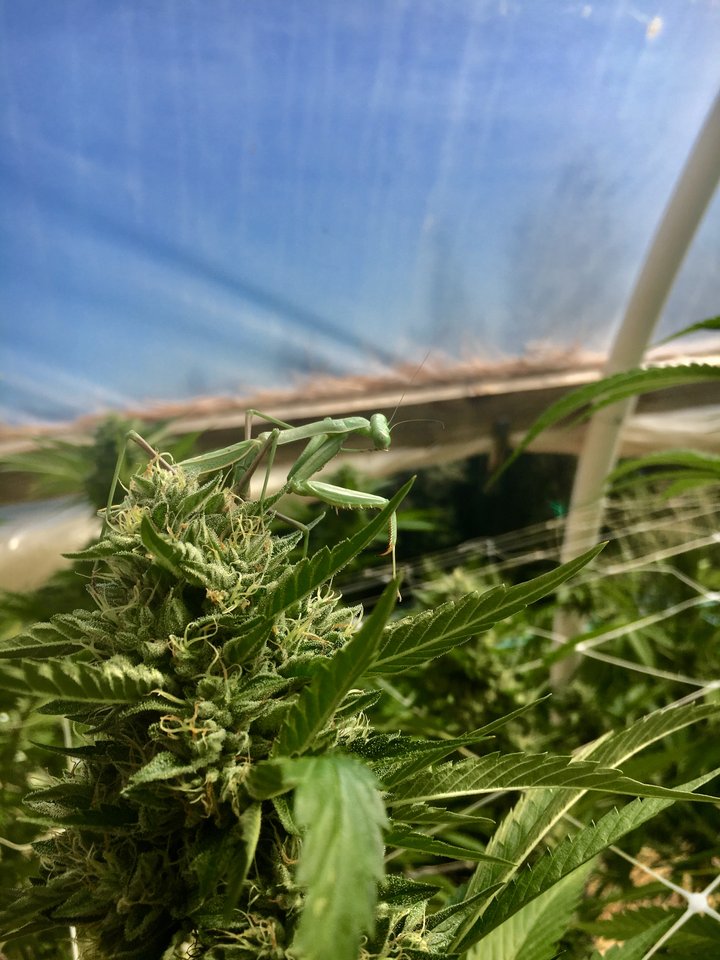 Free weed for medical marijuana patients?
Signed on Oct. 12, SB-34 allows weed retailers to donate product to low-income medical patients. SB-34 is mainly aimed at helping veterans and low-income patients get the weed they need, while providing a tax cut to the retailers and growers.