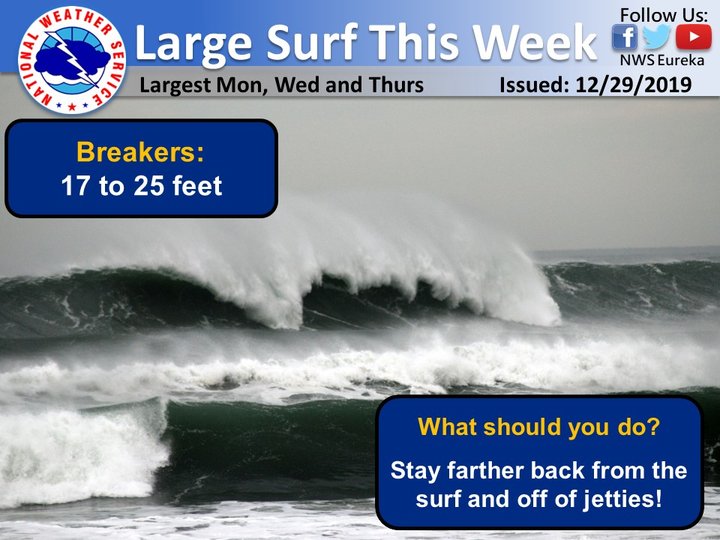 A series of large swells are forecast to bring 17 to 20-foot waves to the North Coast today.
Eureka's National Weather Service office reports that these northwest "swell trains" will continue to produce large waves over the next few days.
The swell is expected to peak sometime between Wednesday and Thursday, when 19 to 25-foot waves will be possible.
The NWS warns all beachgoers to keep a safe distance from the surf and to stay off of any jetties or rocks during this time.