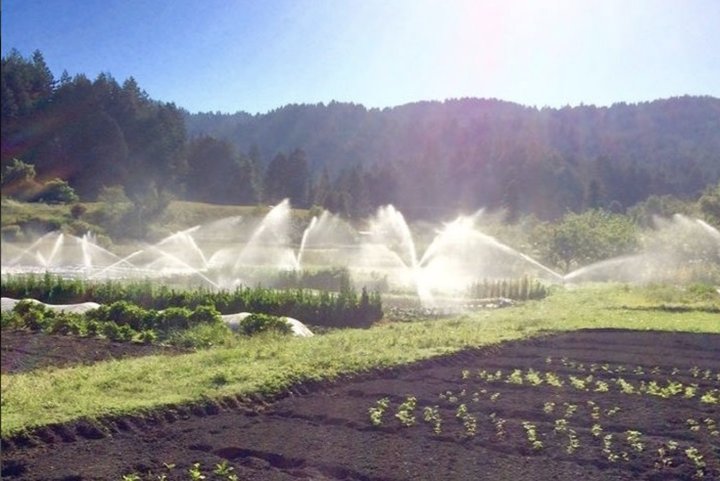 For over two decades Redwood Roots Farm has offered the people of Humboldt fresh produce and flowers grown in the lush Jacoby Creek Valley just south of Arcata. Owner and farmer Janet Czarnecki has been part of the farm's operations for nearly its entire run, helping shape it into a beloved local institution.
"There are people that came as children who are now bringing their children to the farm," Czarnecki told the Outpost. "So at this point we've been serving food for generations."
But recent developments threaten Redwood Roots Farm's ability to feed the community it has cultivated over the years. About a month ago the farm learned that the person from whom they've acquired their water all these years would not be renewing their lease meaning the farm would be dry come December 2020. Then, earlier this week, that deadline was moved up significantly — to Dec. 15 of this year.
The farm is scrambling to figure out how to face this new reality. They've launched a GoFundMe campaign with the hopes of raising $80,000 to construct never-before-needed infrastructure for a farm that, until this point, operated virtually off the grid.
Czarnecki breaks the major expected expenses into three phases. First, they'll need to connect the farm to PG&E's power grid. Then they'll have to drill a fresh well. And finally, they'll have to build out the infrastructure that will allow water to flow to crops. It's a lot to get done before the rains slow in spring.
"It's really stressful," Czarnecki said. "But I'm also feeling very supported by the community."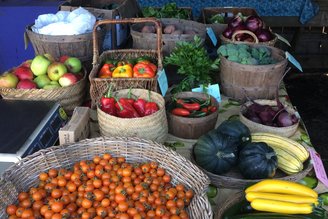 It's a community that has come to rely on Redwood Roots Farm. The CSA currently serves around 200 veggie-loving shareholders throughout the year and has four full-time employees including Czarnecki.
Despite the amount of work that will be required to keep the farm's plants alive Czarnecki remains upbeat, citing the outpouring from people who love her farm as instrumental to keeping her going.
"It's been really helpful psychologically because it just makes me feel like I'm not alone."
Folks interested in donating to Redwood Roots Farm can do so on their GoFundMe page here. Tax-deductible donations can be made through the Jacoby Creek Land Trust — just write "Redwood Roots Farm" in the memo — by mailing a check to JCLT, P.O. Box 33 - Bayside, CA 95524.