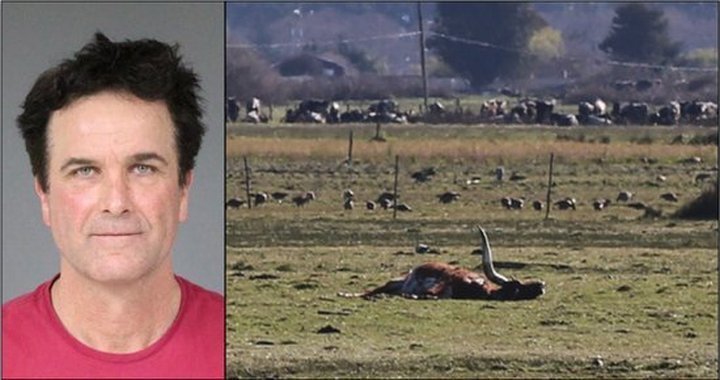 With the trial of rancher Ray Christie lasting longer than expected, this morning Judge Christopher Wilson excused one juror who had a pre-planned vacation and selected an alternate juror to take his place.
Jurors told Wilson they expect deliberations to last beyond tomorrow, which was the last day Juror Number One could serve. The jury must separately consider 42 criminal charges against Christie — 38 misdemeanor counts of dumping cow carcasses within 150 feet of state waters and four felony counts of animal cruelty.
All jurors agreed they would need to deliberate beyond tomorrow to accomplish that task.
Fortunately the jury had deliberated only about an hour, because when an alternate joins the panel the discussions must begin all over again. The alternate juror's name was selected in the usual high-tech manner, with the name being drawn out of a paper cup. That alternate had told Wilson it would take him 30 minutes to get to the courthouse, so the jury was given a 30-minute break.
Christie's many properties were raided on March 19 and March 20, 2018, with officers finding numerous cow carcasses, some cows that were allegedly starving to death and others crowded into a small pen with no food or water.
The defense maintains that an unknown truck driver dropped off the penned animals in the middle of the night. Christie is represented by Southern California attorney John Cogorno. Deputy District Attorneys Adrian Kamada and David Moutrie are prosecuting the case.