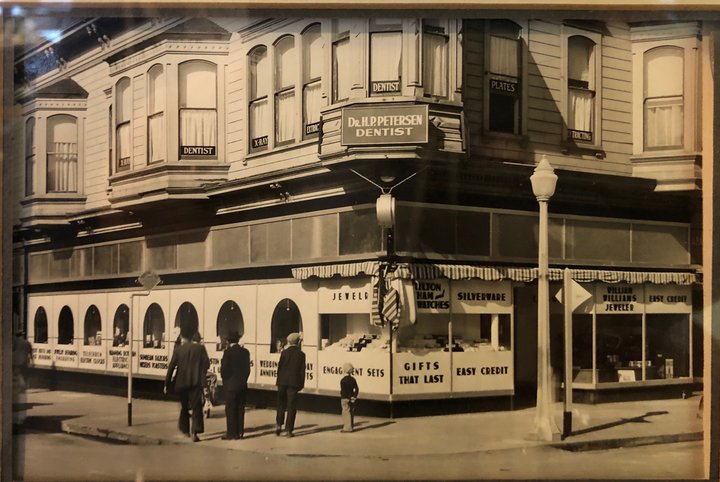 Ten Window Williams, the classy, old-fashioned jewelry store on the corner of Third and E streets, is getting ready to close its doors after nearly a century of business in Old Town Eureka.
In an interview on Friday, owner William "Bill" Williams didn't talk much about the jewelry. He talked a bit about the customers the store has had over the years, and a bit about the history of Eureka, which he said was once "kind of a rip-roaring, wild town," teeming with prostitution, gambling and hard workers and hard drinkers.
Mostly, though, the 84-year-old Williams talked about his father, the Swiss immigrant who opened his own jewelry store in 1927.
William Williams Sr. immigrated to the United States in 1920. The youngest of 13 siblings, he arrived, like most immigrants in that era, in New York City, where he joined three of his sisters. His original last name was Germanic, its pronunciation guttural and difficult for Americans, and so he changed it.
Before long he came west to join yet another sister, who was living in Arcata, married to a baker. For a $99 fare, Williams Sr. embarked on a six-week trip from New York to San Francisco via the Panama Canal. "How he got up here I'm not quite sure," Williams Jr. said.
His dad worked in another jewelry store for about five years before opening his own in 1927. His first location was on Second Street, the rough-and-tumble part of town, but he soon moved to a new storefront on F Street.
"My mother wouldn't marry him until he moved off of Second Street," Williams said.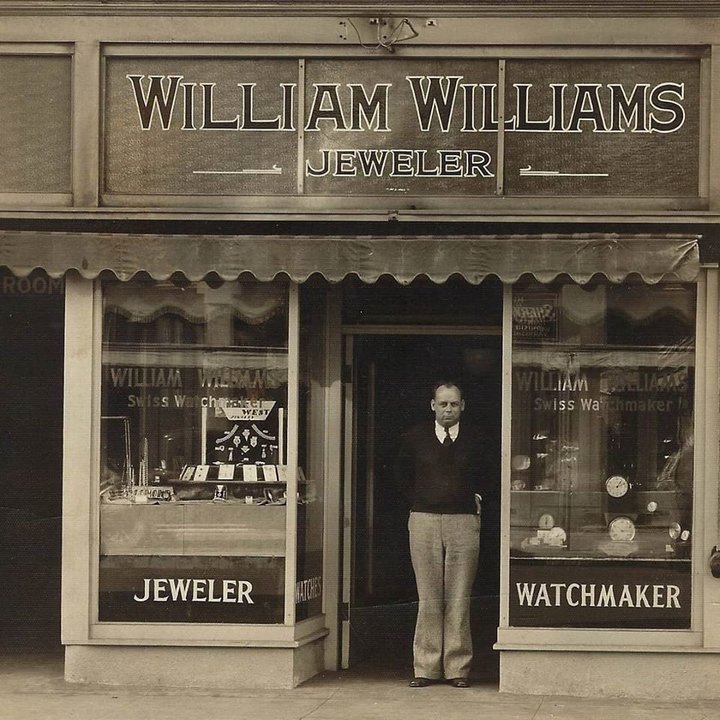 The Great Depression hit in 1929, and though his business took a hit, Williams Sr. had a premonition about World War II, his son said, and so he moved his store again, to a larger space on the corner of Third and F (where the vacant Ritz restaurant now sits) and "bought everything he could get a hold of," Williams said.
"He did incredible business all through the war," Williams said, noting that his dad's fluency in German and Italian helped him succeed. "He had all these windows on the corner, and a guy went by and said, 'Jeez, Bill, you've got so many windows, you ought to call yourself Ten Window Williams.'"
For a while the business was so successful that new display windows were added and the name changed to "15 Window Williams."
In 1948 Williams Sr. bought the Neely Building on the corner of Third and E, a three-story classical revival structure completed in 1904, and after renovating and updating it he moved his jewelry store to its current location.
Williams Jr. was born in 1935, and he remembers his dad fondly.
"He did his own TV commercials," Williams said. "He couldn't speak that good of English, but people loved him, seeing him on TV. He'd make all these mistakes. You know, he was a character."
Another key to his success lay in how he integrated himself into the Eureka community.
"He went to all the bars, though he'd only have one drink and come home," Williams said. "He knew every prostitute, every cab driver, every cocktail waitress. They all knew Bill because he gave 'em all credit. That's how he built this thing up."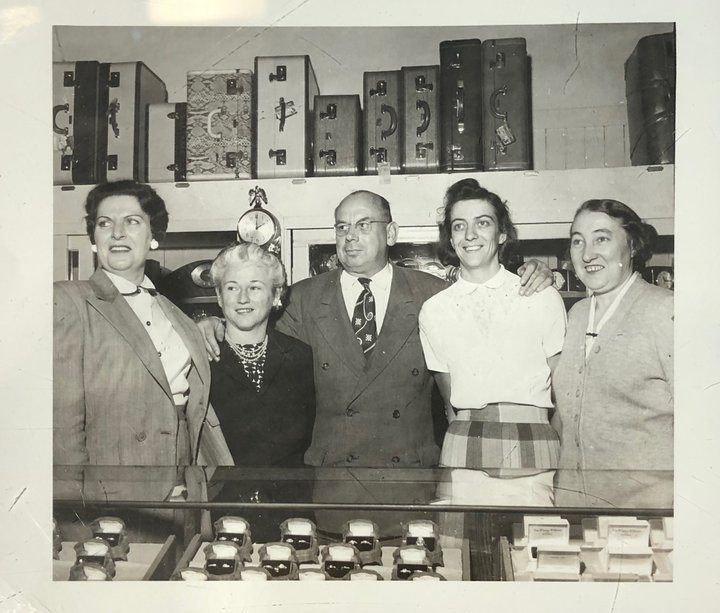 William Williams Sr. died in 1975 at age 78. His son ran the business for about 20 years, and for the past couple of decades his partner, Linda Osborne, has managed it.
She was behind one of the jewelry cases in the store on Friday, and she said she struggled with the decision to move on.
"I thought I would make it to 100 years, to tell you the truth," she said, referring to what would have been the business' centennial if it remained open another seven-plus years. "I really wanted to make it to 100 years, so I feel a bit bad about that," Osborne said, wiping away a tear.
But she was ready to "change chapters," as she put it, and Williams said his own three children are all around 60 years old, well established in their own professional careers and not interested in taking over.
"You don't want to sell or turn some business like this over to somebody else that can't carry it on," Osborne said.
So far, no new tenant is lined up to move into the storefront. A sign in one of the display windows reads, "A Sale Like Never Before. Or Ever Again." The store's last day open will be Christmas Eve.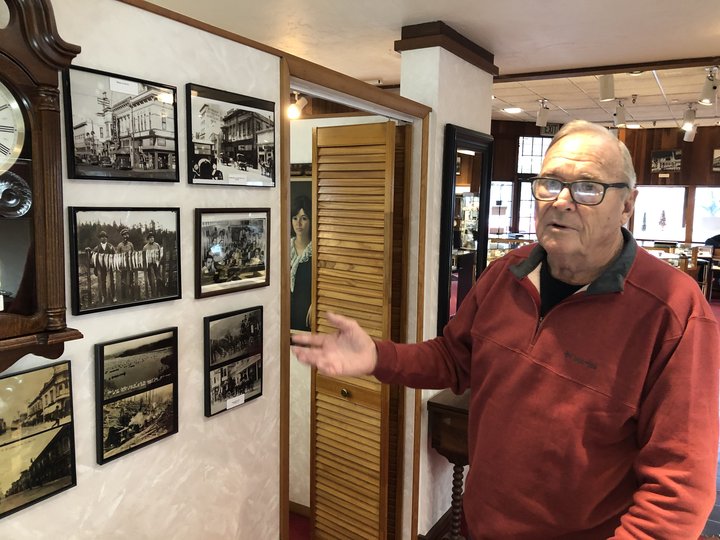 There are enough historical photographs hanging on the walls for Ten Window Williams to double as a Eureka historical museum of sorts. Williams walked the floor on Friday, talking about a few of them: a panoramic shot showing a massive convention of the Ancient Order of Druids (including his dad) assembled in front of the Eureka Inn; some Model-Ts rumbling down E Street in the 1920s; three local fishermen posing proudly behind the day's catch.
Williams said there's a lot of nostalgia involved in closing the store. He said his dad was a hard worker who loved Humboldt County and felt fortunate to end up in Eureka. After 92 years, one of the oldest businesses in the city will soon disappear.
"It's been a good ride," Williams said. "People have been good to us in the area and we've been good to them. It's a two-way deal. My dad just loved it. And I did, too."