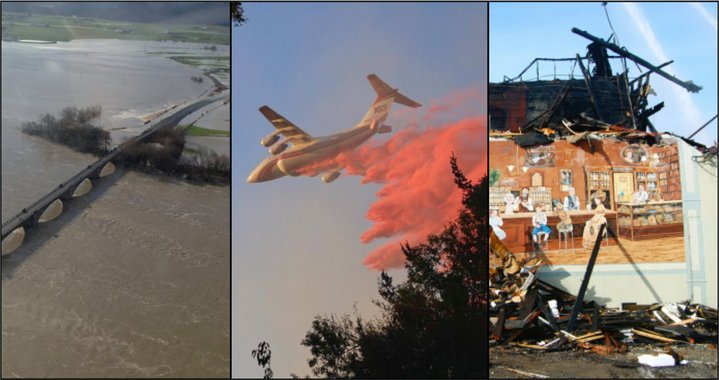 Hoping to save California taxpayers some money after spending nearly $1 billion to fight wildfires last year, three officials say it's time to look at purchasing disaster insurance for the state.
Napa Democratic Sen. Bill Dodd, Insurance Commissioner Ricardo Lara and Treasurer Fiona Ma announced Senate Bill 290, which would authorize the state to explore purchasing a policy to cover wildfires, earthquakes, floods and other disasters.
"It works just like your home insurance but for our state," Lara said at a Capitol press conference Thursday. "You pay a premium each year and we are protected. If a disaster strikes, once you cover the deductible, the plan pays you back for your losses."
Other states and even the federal government have used reinsurance policies to manage costs associated with natural disasters. Notably the Federal Emergency Management Agency purchases protection on their flood response to hurricanes. And Oregon has saved millions by paying premiums to cover their wildfire costs.
Dodd and Lara say the state needs to get creative in confronting climate change-driven disasters, which have transformed California into "a tinderbox" during fire season.
Last year, more than 6,000 wildfires burned 876,000 acres, leveled thousands of homes and killed 104 people.
The state recorded $24 billion in insured losses in the two most destructive wildfires — the Tubbs Fire in 2017 and the Camp Fire in 2018. As a result, the state has exceeded fire suppression costs in seven of the last 10 years.
In 2018, California spent $947 million on fire suppression and emergency response, far exceeding the budgeted $450 million.
"This is a smart approach to one of the biggest challenges ever faced by the state of California and that is, how to keep the public safe without breaking the bank," Dodd said.
###
CALmatters.org is a nonprofit, nonpartisan media venture explaining California policies and politics.