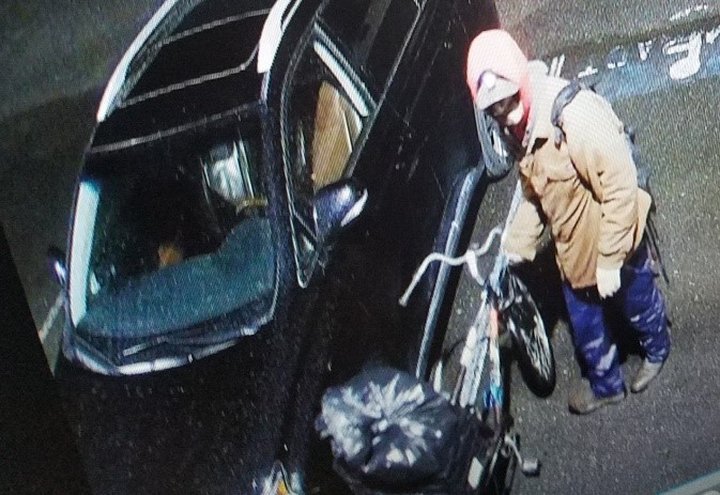 Arcata Police Department:

During the months of January and February 2019, the Arcata Police Department has investigated several burglaries where suspect images have been captured by security footage. APD is requesting public assistance in identifying the suspects depicted. These are individual events and not necessarily related to one another.

On January 17, 2019, at approximately 4:30 am, a vehicle burglary occurred in the 100 block of Ericson Court in Arcata. Security cameras captured images of the suspect, a white male adult, with a thin build. He was wearing a tan jacket with a red hooded sweatshirt underneath, a grey ball cap, and blue pants. He was associated with a black bicycle with milk crates attached to the rear.

Anyone with information pertaining to these cases is encouraged to call the Arcata Police Department at 707-822-2424 or the APD tip-line at 707-825-2587.