Lanes Affected: (Northbound) 2 Lanes
While Humboldt County drivers fret about the floods, slides and downed trees impeding their commutes, drivers on the other side of the Oregon border are dealing with a devastating slide that's completely mangled a section of Highway 101.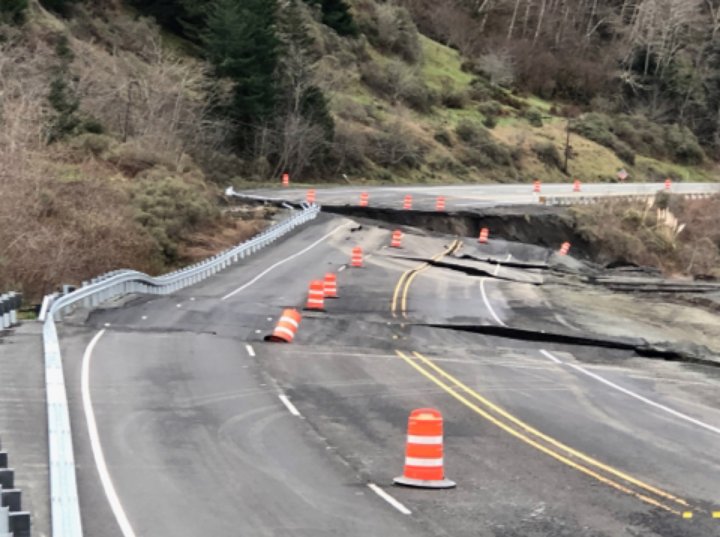 The slide occurred yesterday, and Oregon Department of Transportation spokesperson Gary Leaming told the Outpost this afternoon that it could be weeks before the roadway is repaired.
"Hopefully, we can get a single lane open under gravel later today," ODOT District Manager Darrin Neavoll is quoted as saying in a press release. "But given the nature of the sunken grade that maybe wishful thinking."
Much like Last Chance Grade, this stretch of Oregon highway located 12 miles north of Brookings, has been plagued by slides.
Nearby Carpenterville Highway is reportedly open to traffic. However, ODOT officials say the narrow, winding road is not a viable detour for any trucks.