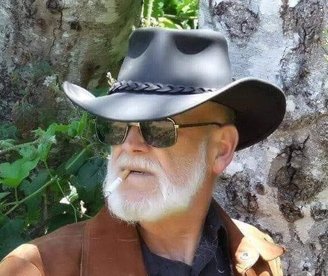 Ron Ballew passed away peacefully January 25, 2019 at the age of 77. Ron is survived by his daughters Danielle Simon and Monika Ballew, his grandchildren Michelle Buckingham, Audry Hrdina, Jessica Simon and Riley Simon, great grandchildren Celia Jack, Christopher Buckingham, Jacob Buckingham, Austin Buckingham and more cousins than can be mentioned. He is preceded in death by his beloved wife Gerri Ballew, his son Bryan Ballew and his parents Joe and Audry Ballew

Ron was born on October 7, 1942 in Oakland. He graduated Eureka High School and attended California Polytechnic before taking a position as the Assistant City Planner for the City of Eureka. He married Gerri Ballew on September 1, 1960. Ron and Gerri lived in San Luis Obispo for several years before returning to Eureka.
Ron was proud of the work he did as assistant city planner. He loved seeing his designs for old town come to life, from the gazebo and brick work on the streets, to the planters and horse hitches on the sidewalks. He was especially proud of saving the Del Norte pier from destruction. The city had scheduled it for demolition, but Ron advocated for a public pier that anyone could fish from. He also was involved in closing the old city dump. His environmental impact report was key in convincing city and county government that the dump was a hazard to our bay and coastline.
Dad eventually tired of the political aspect of his job and decided to open a plumbing business. He bought Rocket Rooter and owned that business until his retirement in 2017. As a consequence of his previous position he was very familiar with the infrastructure of many of Eureka's neighborhoods and consequently became the go-to guy when no one else could figure out a problem.
It mattered to Ron that he find ways to have a positive impact on his community, however he rarely discussed his philanthropic efforts. Ron was "paying it forward" before that phrase was coined. He bought food for the homeless shelter, provided Christmas for many young single mothers and gave a day's work to those men who honestly wanted it.
Ron taught every one of us to count our blessings and share our good fortune whenever we could. It was important to him that we understand our responsibilities as a human being and a member of our community. He will be missed more than words can express by all of his family.
A Celebration of Life potluck lunch will be held at 1 p.m. on Feb. 10 at the Freshwater Community Guild at 49 Grange Road in Freshwater. Any who would like to attend are welcome.
###
The obituary above was submitted on behalf of Ron Ballew's family. The Lost Coast Outpost runs obituaries of Humboldt County residents at no charge. See guidelines here.