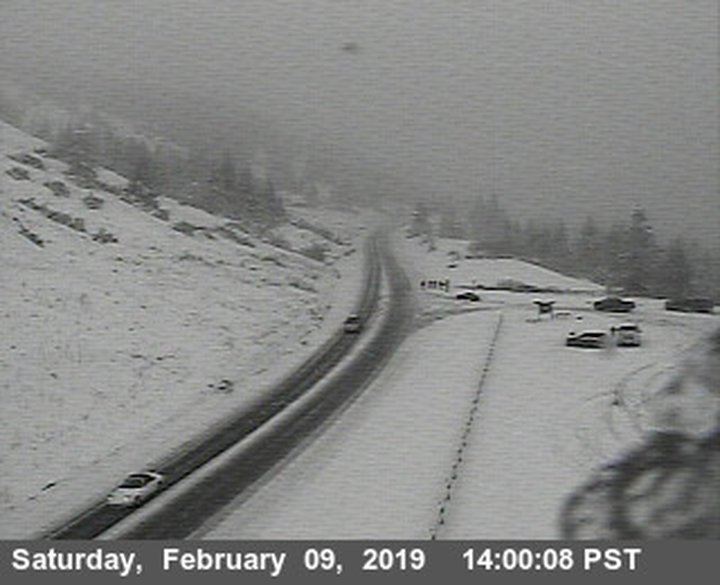 Today's wild weather is making for some hairy road conditions out there. The Humboldt County Office of Emergency Services and Caltrans say that chains are required at Berry Summit on Highway 299.
There have been a couple of accidents in that area today, as reported on our CHP incidents page. Luckily, they don't appear to have been serious. But remember to be extra cautious while driving on the highways today.
Hazardous conditions from snow and hail are expected to continue through tomorrow afternoon.