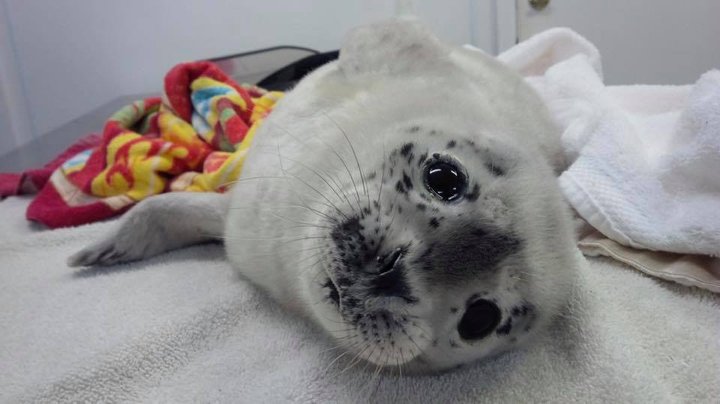 (UPDATE) Monday, 12:53 p.m.:
The fine folks at the Northcoast Marine Mammal Center reached out to the Outpost this morning to inform us that they've received an overwhelming amount of towels in the last day and no longer need donations.
###
The Northcoast Marine Mammal Center in Crescent City is asking the public for bath towels, which will be used to care for the influx of stranded seal pups the rescue expects to receive in the coming months.
"With pup season just around the corner, the NMMC is in desperate need of bath towels," the rescue wrote on Facebook today. "We can go through anywhere between 10-20+ towels per shift and we have five shifts per day! We can't wash them as quickly as we use them. If you have any extras laying around, please consider donating them to us. Thank you!"
The North Coast Marine Mammal Center responds to reports of distressed marine mammals in both Humboldt and Del Norte Counties. The rescued animals are often released back into the wild after being rehabilitated. The NMMC's video below, shows rescued seals "Eggs" and "Twix" being returned to the ocean last month.