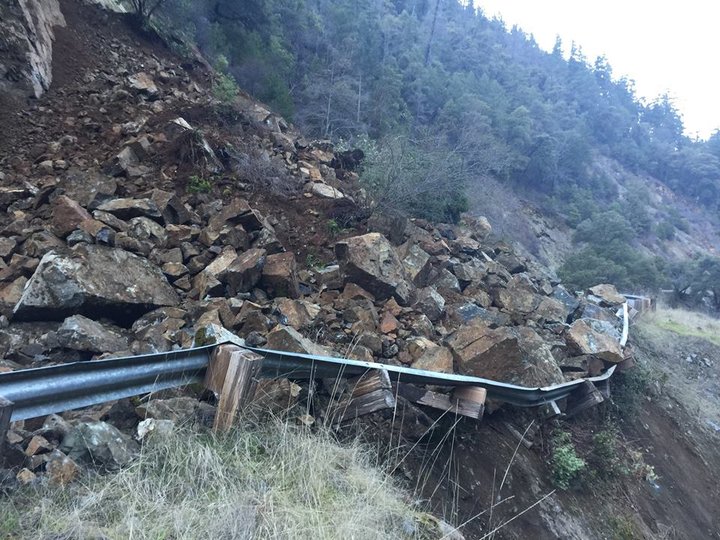 A large rock slide has completely shut down Salmon River Road about 7 miles east of Somes Bar.
Siskiyou County Public Works Director Scott Waite told the Outpost today that County employees are currently at the scene of the slide, but that there's no estimation for when the road will be reopened.
Waite said there are no available detours in the area. Check the map below and adjust your travel plans accordingly.