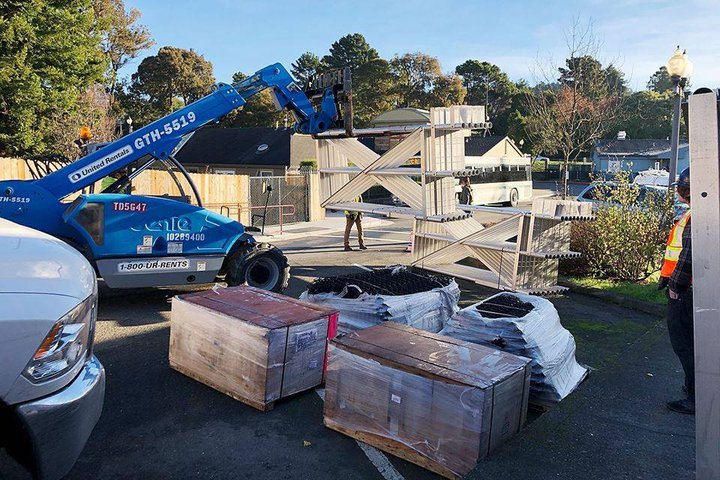 Piles of aluminum frames were trucked into the Arcata Ball Park on Wednesday, as part of a $242,000 bleacher upgrade that will also include a new press box.

Arcata Community Services Director Julie Neander told the Outpost that the Humboldt Crabs chipped in $100,000 for the new bleachers and the city paid the rest.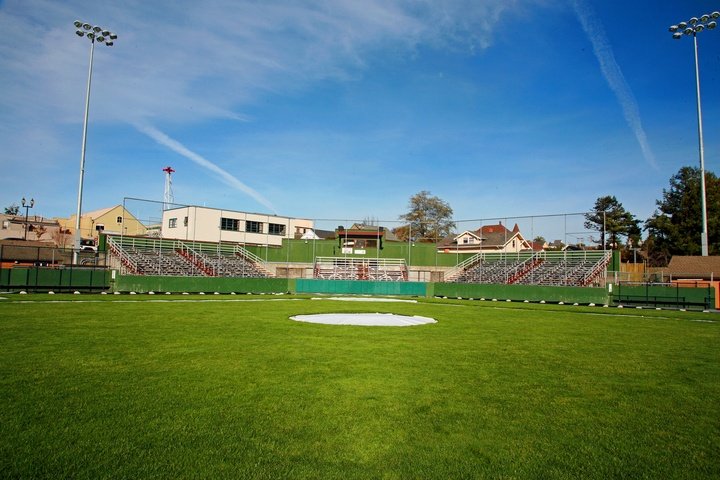 Unlike the old bleachers, these will meet Americans With Disabilities Act standards, and also feature longer handrails and enclosed flooring.
"We really want to bring all our facilities into ADA compliance," Neander said. "People with mobility challenges will have front row seats, and there will be walkways in the back and front so people can go around the bleachers to go to the concessions or the bathrooms."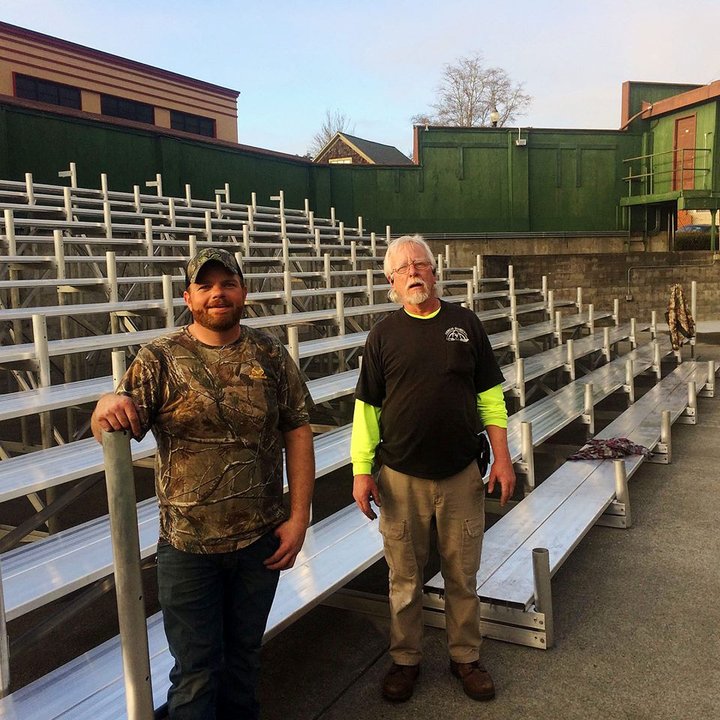 While the bleachers appear to be an overall upgrade for the park, Bill Ruff, the President of the Crabs' board of directors, said the new bleachers will actually have fewer seats than the old ones because the new press box will be part of the center bleachers — opposed to the previous box — which overhung the ballpark entrance. However, he said, the 909 new seats are much safer and should be enough to handle regular attendance.
"These are very safe bleachers," Ruff said. "We're extremely happy our fans will be able to enjoy games without falling on their heads."
The City of Arcata and the Humboldt Crabs also plan to upgrade the park with real dugouts, a larger foyer and more concession stands, but Neander said the other upgrades will be on hold until more funding can be found.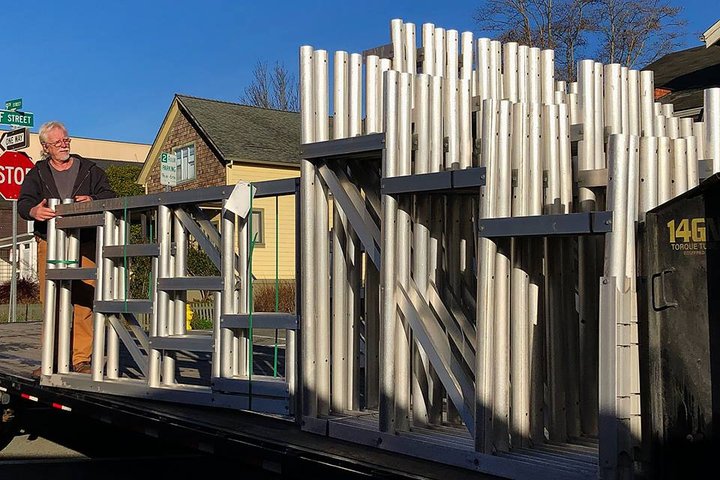 "We're always open for more donations," Neander said. "There's more needed for the ballpark, donations would be wonderful."
Ruff said the new bleachers are already going up, and should be finished within a few weeks. All upgrades are expected to be complete well before June 1, opening day for the Crabbies' 75th season.