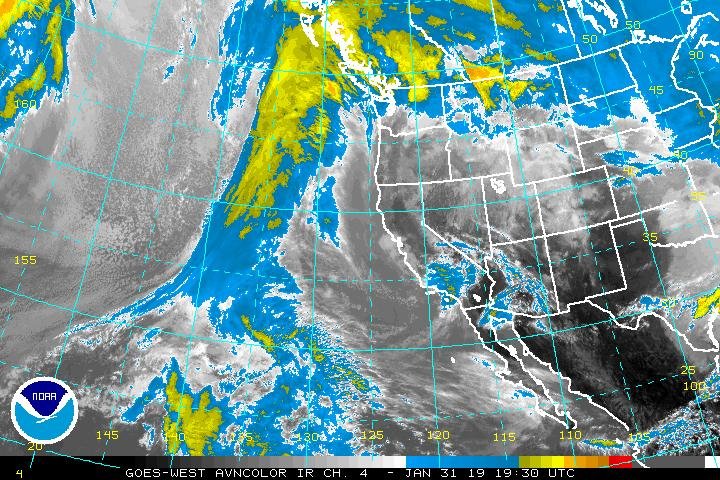 A wall of wetness in closing in on the North Coast.
Heavy rain is expected to fall upon Humboldt's coastal areas tomorrow, while mountainous regions may see more than a foot of snow this weekend.

"A period of heavier rain is expected Friday night into Saturday morning with rainfall totals of 1 to 2 inches with local amounts up to 3 inches," Eureka's National Weather Service office reports. "Snow is forecasted to slowly work its way down from higher elevations this weekend. From Saturday through Sunday, expect 8 to 16 inches of snowfall at elevations above 4500 feet."
On Monday, 2 to 4 more inches of snow is expected to fall in areas above 1,000 feet in Del Norte and Trinity counties.
The NWS has warned drivers to slow down and have snow chains on hand.