PREVIOUSLY: Humboldt Building Inspector Arrested on Bribery Charges
###
A proposed plea deal for a former county building inspector accused of soliciting bribes from marijuana growers was abruptly called off this morning when the prosecutor received new information and decided to go forward with a preliminary hearing.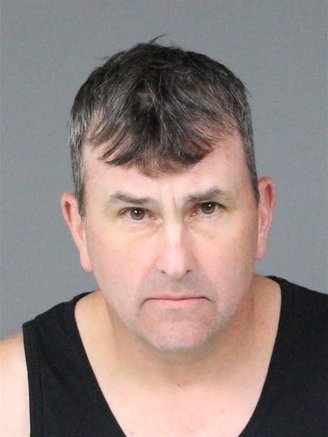 Patrick William McTigue had filled out a written plea form and was prepared to admit to one felony charge when Deputy District Attorney Adrian Kamada announced that witnesses had given him more information and he needed to do further investigation. McTigue's preliminary hearing, which had been set for this morning, has been rescheduled for March 5.

McTigue, 47, reportedly had promised some farmers he would "expedite permit approval on building and grading projects," according to the Humboldt County Sheriff's Office.
A criminal complaint filed in July charges McTigue with grand theft and soliciting a bribe. According to the complaint, filed by the District Attorney's Office in July, McTigue defrauded Timothy Lewis Roscoe of $27,000 and Lacey Allison Amaral and Richard Joseph Amaral of $50,000.
Kamada had five witnesses waiting in the courthouse this morning to testify at the preliminary hearing, which had been expected to last at least three hours.
Had the plea deal gone through, McTigue would have pleaded guilty to one felony charge and agreed to pay restitution to the victims. It would have been an open plea, meaning no sentence was agreed upon.
McTigue is represented by private attorney Neal Sanders, who indicated he still hopes to resolve the case before the preliminary hearing.
McTigue, a Fortuna resident, was arrested on a warrant served in Old Town on May 29. He is no longer in custody.