Today the Lost Coast Outpost is thrilled to announce that we are officially expanding into the Crescent City-Del Norte market, and we're much more thrilled still to welcome veteran Crescent City reporter Jessica Cejnar to our ranks.
Welcome, Crescent City! Welcome, Hiouchi! Welcome, Smith River! Welcome, Requa! Welcome, Fort Dick!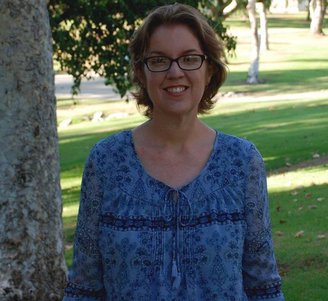 And a great big welcome to Jessica Cejnar, who up until last week was a long-time badass general reporter for the Triplicate. If you hadn't heard, the new owners of the Triplicate are making some pretty seismic changes at the moment – see here – and it looks as though their plans don't include some of the most experienced working journalists in the county.
Well, we're here to stem a bit of the bleeding. Cejnar starts with us this week. What will that look like? We're in the middle of working out exactly what it means, but for at least the next few days her work will be posted right here on the Outpost you already know and adore. After that, we're looking to launch a Del Norte/Curry County-centric site. If you're up there, you'll want to friend up with the Wild Rivers Outpost Facebook page right away to get all the goodness.
While our parent company, Lost Coast Communications, has long had a Del Norte presence via its radio stations — KHUM and KWPT, in particular, have a strong and longstanding listenership among you Nortians — we here on the new media side of things could not be more jazzed to expand upwards from our Humboldt cocoon. From the very beginning, the mission of the Outpost has been to reinvent the newspaper for the 21st century, to keep small-town journalism alive at a time when the old industry and the old way of doing things seem to be failing everywhere. We're looking forward to figuring out what that means in Del Norte.
Cool? Cool. Remember: Fan up with the Wild Rivers Outpost Facebook page. And here is your new LoCO Del Norte County bureau chief in her own words:
My name is Jessica Cejnar and for the past seven years I've been covering local news in Del Norte County. The stories I've covered include local elections, including the Jefferson State advisory measure in 2014; tribal issues, such as the efforts of the Yurok Tribe and Tolowa Dee-ni' Nation to reintroduce fire as a resource management tool; and the special challenges our schools face. Currently I'm working on a reporting project with the USC Annenberg Center for Health Journalism on food access in Del Norte County with a particular focus on Klamath.

I'm originally from the Los Angeles area, but I earned my journalism degree from Humboldt State University and have worked for community news since I graduated. I feel that reporters in small communities can be held more accountable for their stories by readers because they are the people you see at the local grocery store or post office. Many people also know where I live. I've set down some roots here and it's exciting to be part of an expanding Lost Coast Outpost that seeks to maintain quality journalism in Del Norte County.